I got Maggie this Van Gogh ear eraser several months ago but she won't use it. I don't know why. Nobody likes it but me.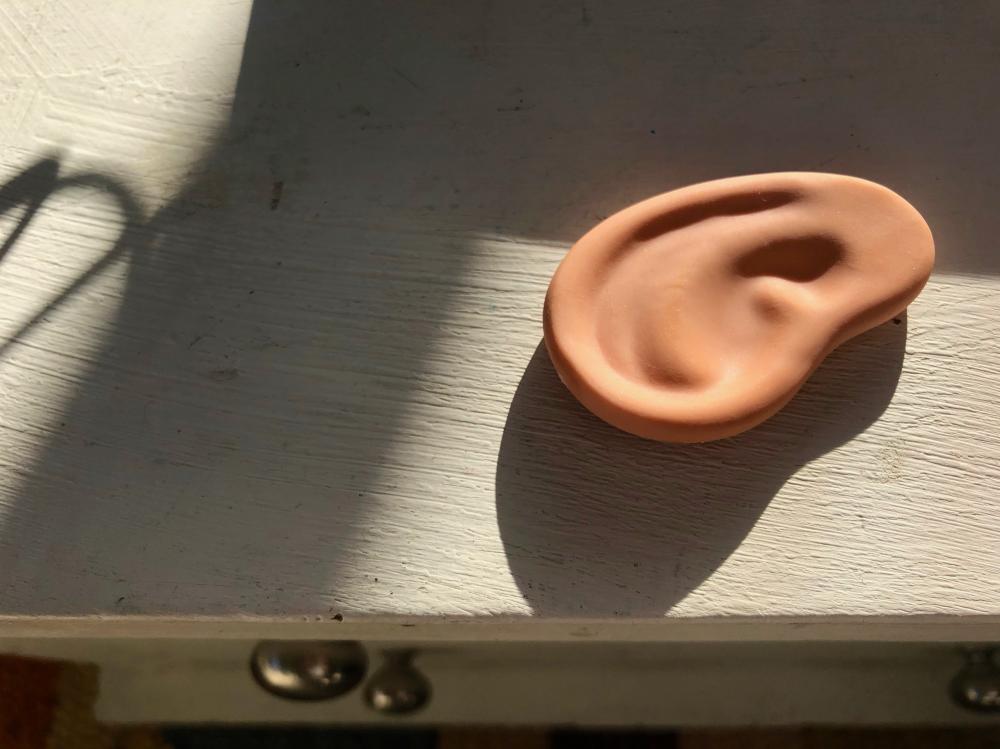 In other news, it took me about three sittings to make it through the At Eternity's Gate movie with Willem Dafoe. It's sad, depressing, distraught, and every other heartbreaking adjective you'd like to use.
"Head bowed, he looks like a man on a mission, though at other times he seems more like a man at prayer."
You should watch it. If you like the emotionally wounded artist cinemas as much as I do.
Spoiler: his ear is only a minor character.