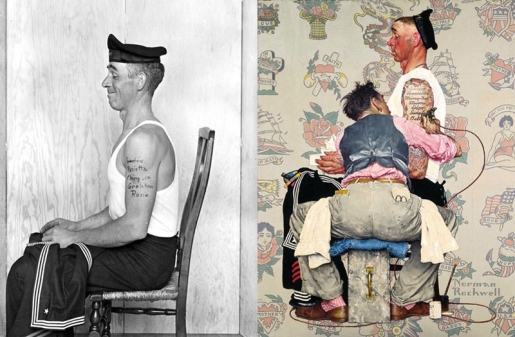 A prolific artist, Rockwell produced over 4,000 original works in his lifetime. What some people may be unaware of is that Rockwell meticulously composed photographs that he used as part of his artistic process to create his famous paintings and illustrations.
The sailor looks a smidgen more pleasant in the photo on the left.

Many of the photos linked article come from the The Norman Rockwell Museum. If you poke around there, be sure to check out Heroes & Villains: The Comic Book Art of Alex Ross.