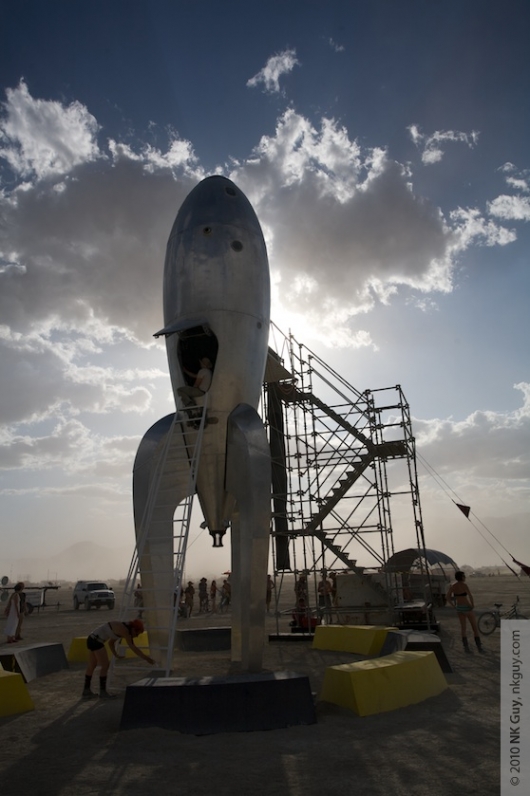 The Raygun Gothic Rocketship is a rococo retro-futurist future-rustic vernacular between yesterday's tomorrow and the future that never was, a critical kitsch somewhere between The Moons of Mongo & Manga Nouveau.
The photo above is from Burning Man but the rocket ship now lives on Pier 14 in San Francisco. And yes, I will pilot this to the Outer Rim.
It's also for sale.
There's only one… it's unique. (Although, if you'd like us to make a second or third… we have the technology).