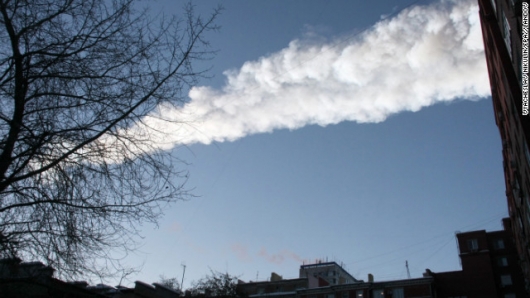 Moscow (CNN) — A meteor streaked through the skies above Russia's Urals region Friday (2/15) morning before exploding with a flash and boom that shattered glass in buildings and left about 1,000 people hurt, authorities said.

Described by NASA as a "tiny asteroid," the meteor's explosion created a blast in central Russia equivalent to 300,000 tons of TNT, the space agency's officials said Friday, adding that the incident was a once-in-100-years event.
I wonder if this meteor is related to that asteroid that flew by on 2/15. The heaven's are starting to rain down upon us.