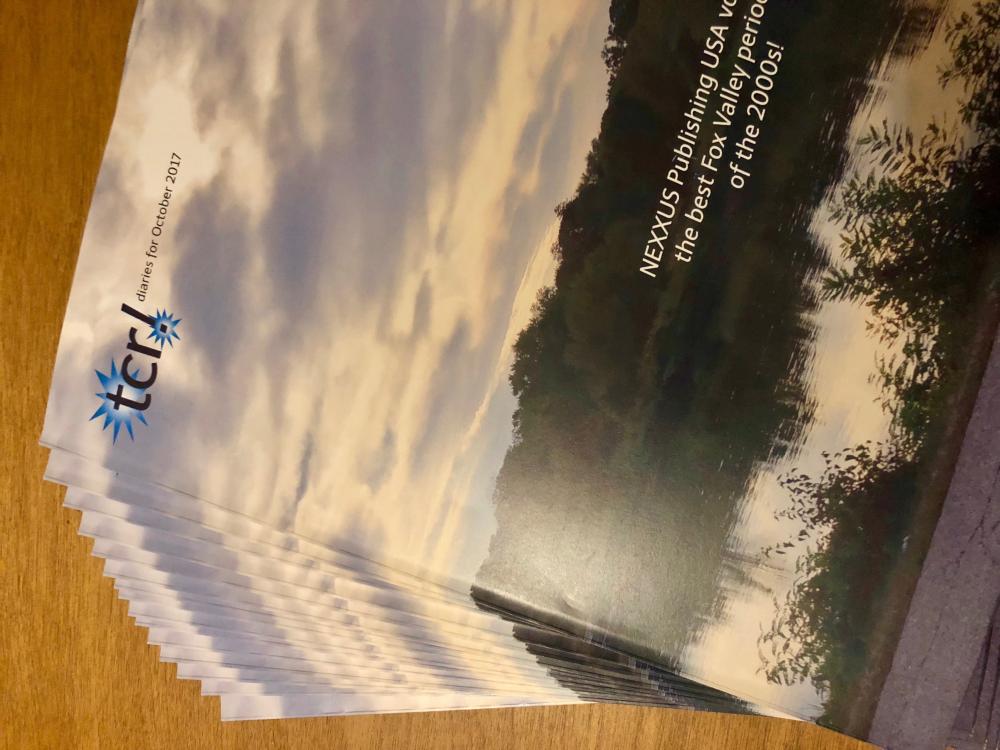 The latest issue of my magazine is now out. Woo-hoo! If you've seen my posts, the magazine is plumb-full of exactly that. Photos from around our lovely tri-city area, random thoughts of genius, ponderings on the men's restroom, and insightful nonsense on daily living. It's all true. It really is my diary.
You definitely don't want to miss this issue. Well, you shouldn't miss any of them really.
You can subscribe to a full year or buy single issues. Because I'm good like that. You might also find free copies in the parking garage (by the elevators) in St. Charles, at Graham's 318 in Geneva, and I also left a handful of the last issue at Beardsgaard Barbers in Batavia this past weekend.
If you send me your address, I may even send you a free copy in the mail. Maybe. It's only Tuesday and it's already been a long week. I'm a man, not a magazine publishing machine.
#photos #diariesmagazine #forsale