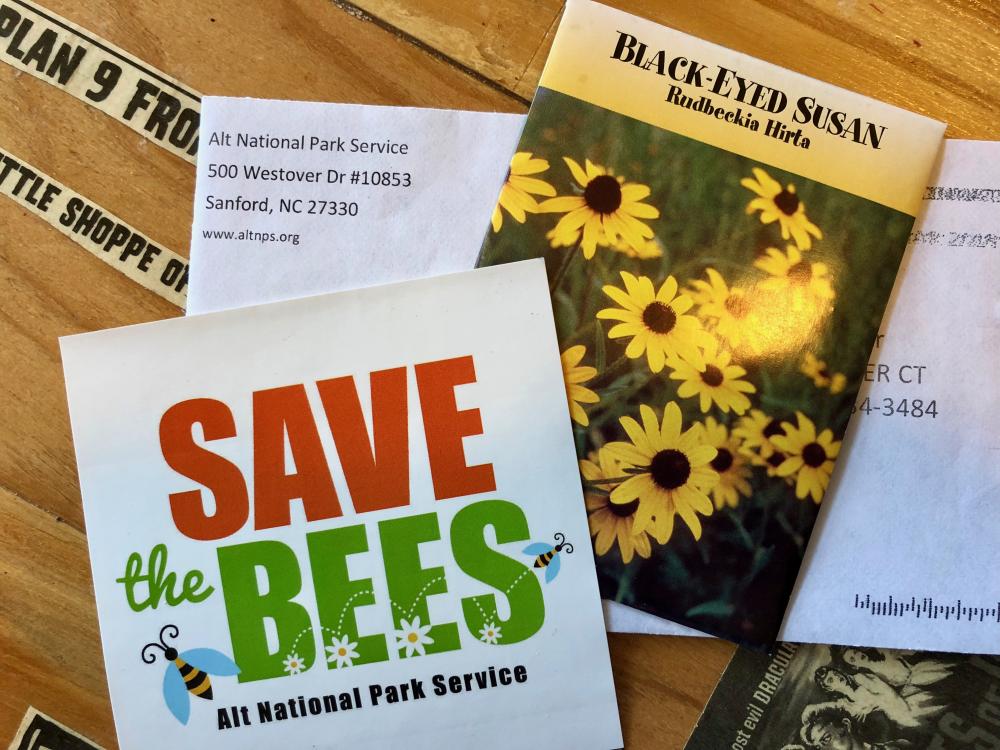 Got these seeds and window cling today from Alt National Park Service!
You remember them — they set up Twitter and Facebook accounts after Trump issued social media gag orders on government agencies:
You can shut down the use of our social media accounts, but you cannot shut down the internet or take control of what we do with our personal time! We only wish to protect and preserve the environment and wildlife for future generations to come.
They still going strong, too: