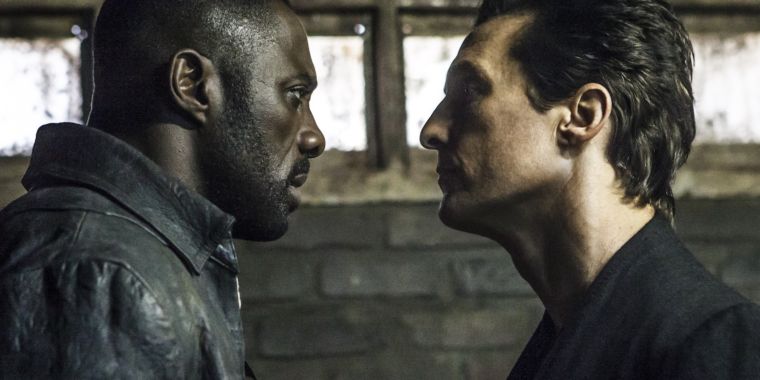 Stephen King's seven-book series The Dark Tower has finally received a screen adaptation, and fans should brace themselves: it slaps a giant reset button on the series' lore. (Which, a longtime series fan may explain to you, is somewhat appropriate.)

This long-in-production film lands with a clear emphasis on running lean. It's a hair over 90 minutes long; its variety in scenery and locations is far from epic; and the story focuses on only three familiar characters. The result feels more like a Stephen King version of an '80s misunderstood-teen film than you might expect, and, as such, its framework feels a little disposable—as if the names "Man In Black," "Gunslinger," and "Jake Chambers" could have been swapped if a license fell through at the last minute.

The great Dark Tower film we've wanted for years, this ain't. But as an isolated, "inspired by Stephen King" piece of summer cinema, this first (and hopefully not last) Dark Tower film succeeds at finding a new angle to the series' origin story, which is sold by a taut script, solid acting, and a compelling angle on what revenge looks like for both a boy and a man.
I didn't read more than those first three paragraphs because I haven't seen it yet…but I can work with that.