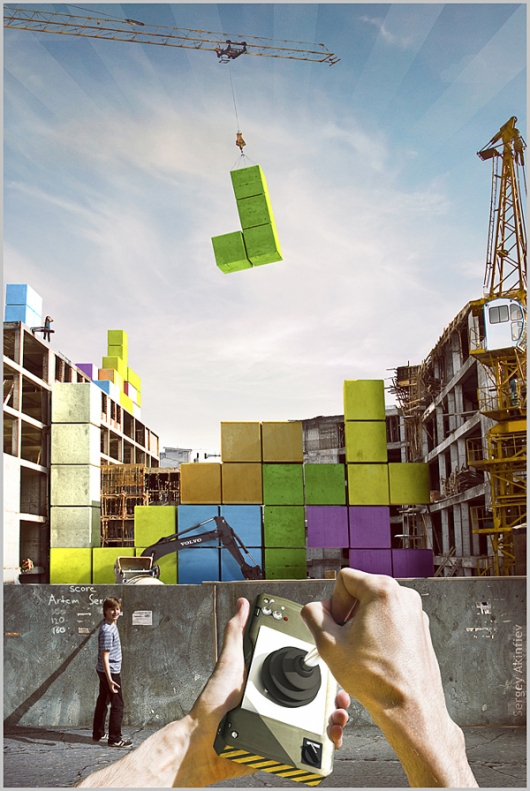 A fantastic photo montage by Russian artist and photographer Sergey Akinfiev. Be sure to check out the showcase section of his site for more cool stuff.
Alas, if only I had the free time of the teenage tcr! and the power of computing that lay before me tonight. I'd be like the two turtles taped together, unstoppable.
Akinfiev work is awesome. Check it out.