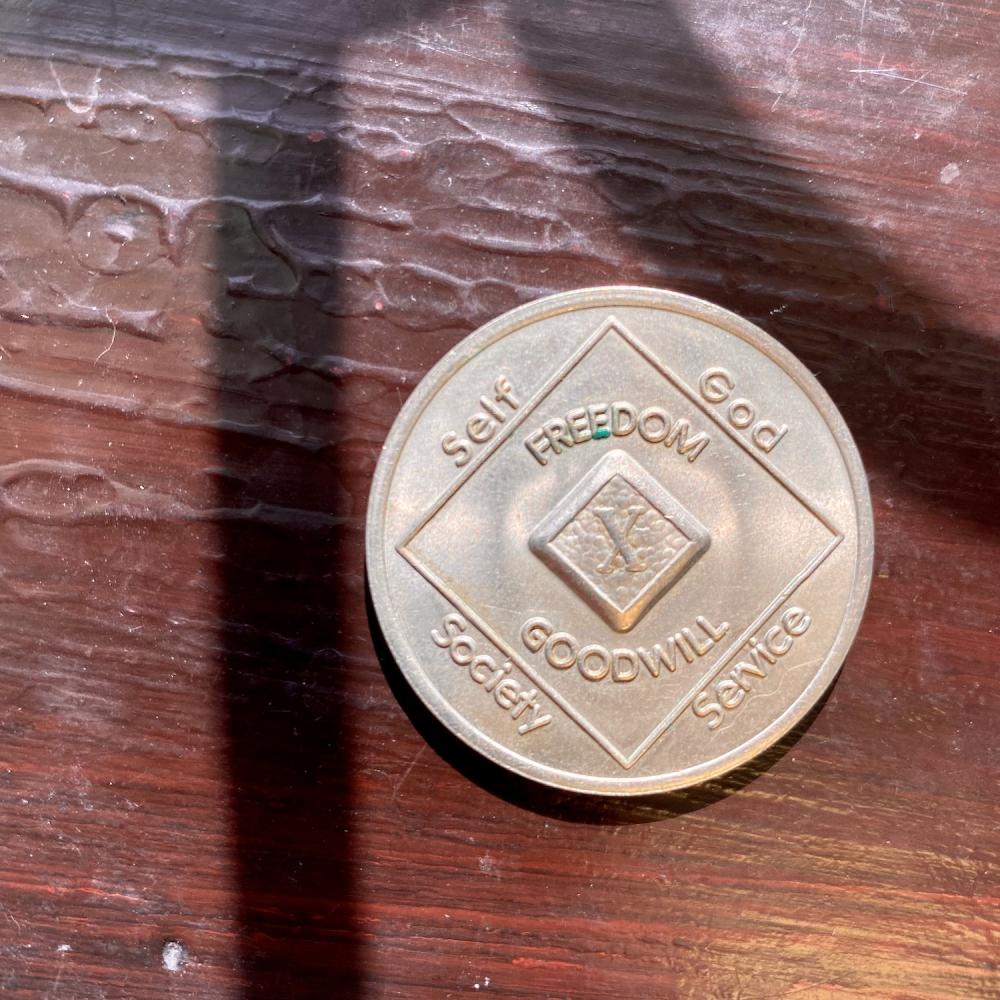 Ten years ago today I woke up and didn't drink even though I really wanted to. Through no doing of my own I haven't drank or used drugs yet.
A decade is a personal milestone for me, too, because I was clean and sober for exactly ten years from 1992-2002. Feels good to hit that mark again from 2012-2022.
The medallion is from 2002 and I haven't wanted any more this time around. I wanted this one to be valid once more. So grateful that it is through all of you guys' love, encouragement, and support.
❤️ #alcoholism