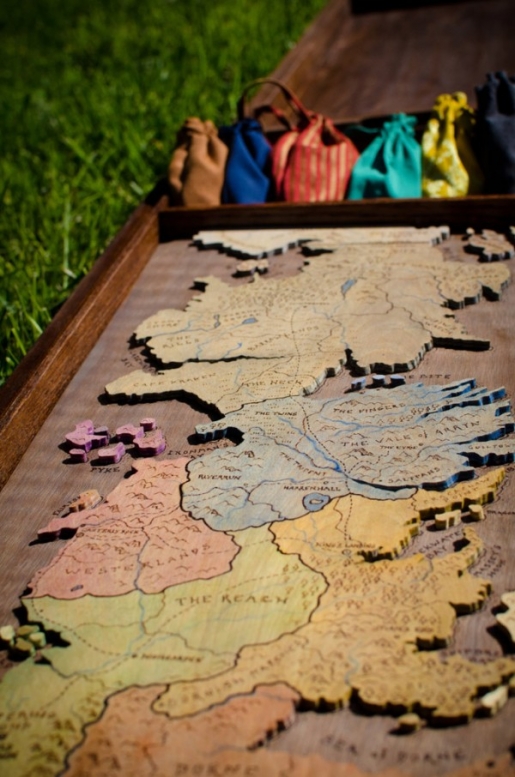 The surface of the board and the case appear to be made from wood that was hand carved and burned. I thought Westeros looked lovely as a 2D map, but this game board blows that out of the water. You can also see that there are fabric pouches included in the box; I just bet they hold equally impressive objects.

Look at more photos after the break. Just look at them.
Unfortunately you can't buy this gem but this one might do ya.
Can't wait for March 31st, 2013.