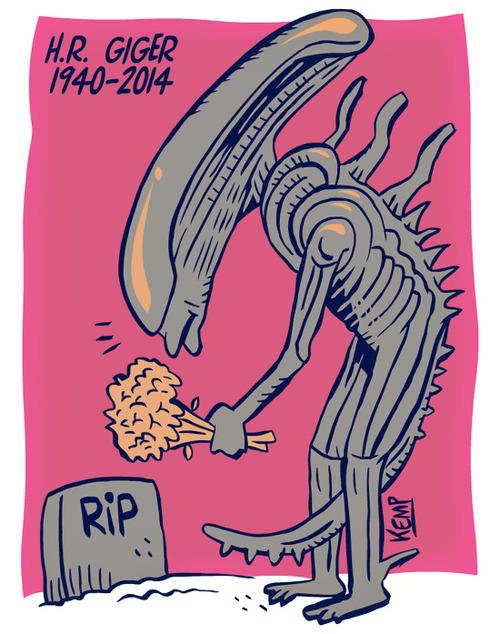 HR Giger, whose "biomechanical" artwork lent Ridley Scott's film Alien much of its terror, has died aged 74.

A spokesperson from his gallery in Switzerland confirmed the news. According to the Swiss press, he died from injuries sustained in a fall on stairs.

Born in 1940 in Chur, Switzerland, Giger studied architecture and industrial design in Zurich, before beginning a successful career in art and interior design from the mid-1960s onwards. Beginning with ink and oil paintings, he graduated to using an airbrush, which helped articulate his vivid, often disturbing style, characterised by dark sexuality and cyberpunk energy.
Also: Alien designer HR Giger: 'I am afraid of my visions'