Yes in the video clip are real robots that are really playing the Ace of Spades! I love the headbanging and body movements. Stickboy with four arms on drums, Fingers with 78 fingers playing guitar and Bones on bass. Collectively they make up Compressorhead.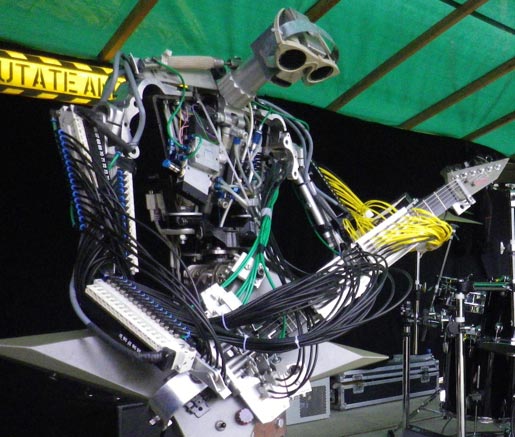 Check out the covers TNT, Blitzkrieg Bop, and Becoming on YouTube for more 6 tonne metal band goodness. Official site: compressorheadband.com.
Final thought: I wonder if they could get Stephen Hawking on vocals?