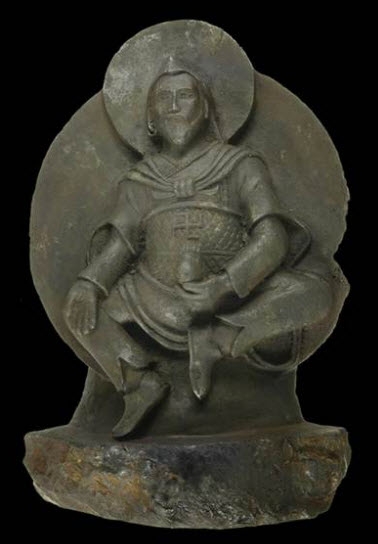 The statue was discovered in 1938 by an expedition of German scientists into Tibet led by zoologist Ernst Schafer. The scientists say the large swastika carved into the center of the statue may have encouraged the Nazi scientists to take the statue back to Germany. The researchers say this particular expedition was supported by Nazi SS Chief Heinrich Himmler.

Scientists, led by Dr. Elmar Buchner from Stuttgart University, analyzed the statue and found it contains ataxite, a rare class of iron meteorite with high contents of nickel.
Yep kids, the swastika was used way before the Nazis turned it into a symbol of hate.