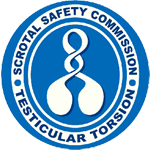 I have a friend* who is about to get a vasectomy, and it turns out, it's a ridiculously involved process, presumably because of Religionists.

First, you have to get not one but two "mental health" exams, because the assumption is that if you are under 40, single, don't have kids, and don't want to have kids, you must be crazy.
Giggles abound in the video.