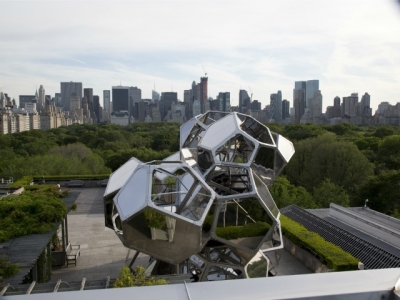 MANHATTAN — The rooftop of the Metropolitan Museum of Art has been transformed into a "Cloud City."

Argentine artist Tomas Saraceno's eye-popping, site-specific installation — a large constellation of 16 interconnected modules, measuring 54 feet long and 28 feet high — will be accessible to museum visitors in limited numbers through Nov. 4. The piece was slated to open Tuesday, but remained closed because of the rain.

Museum-goers will be able to spend up to 20 minutes walking through the hive-like structure, with its transparent and reflective materials, to catch various perspectives of the city's skyline amid the leafy expanse of Central Park.
No, not that Cloud City.