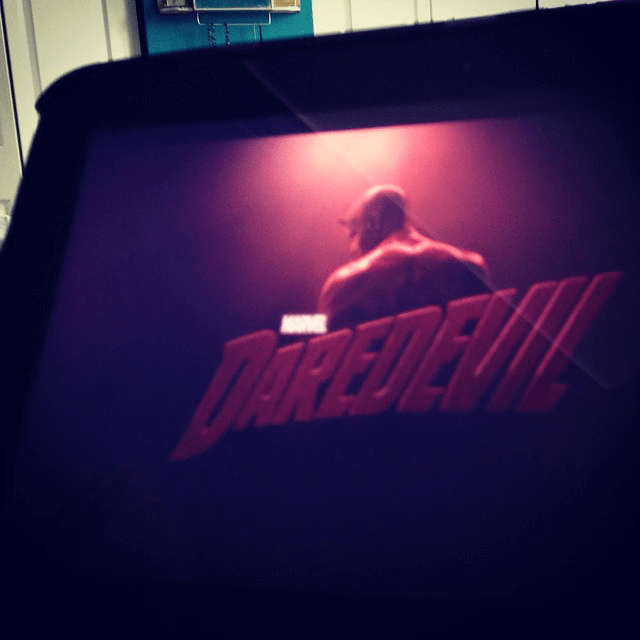 If you're not watching Netflix's Daredevil, you're missing out. And I'm only on Episode 4.
It's not your family friendly Avengers. There's not one shot of a blue sky New York that I can remember. It's mostly at night. In Hell's Kitchen.
It's gritty. It's brutal. There's blood every where in every episode. People are dying. Men and women alike are getting the shit kicked out of them.
Oddly- there's no swearing.
It's a little campy and predictable but it is based on a comic book.
They shouldn't have killed Murdock's dad off in Episode 2. Those scenes provided a little old school, New York boxer side story.
PS- I watched all four episodes today because that's how I do when it's 55° on a Sunday.