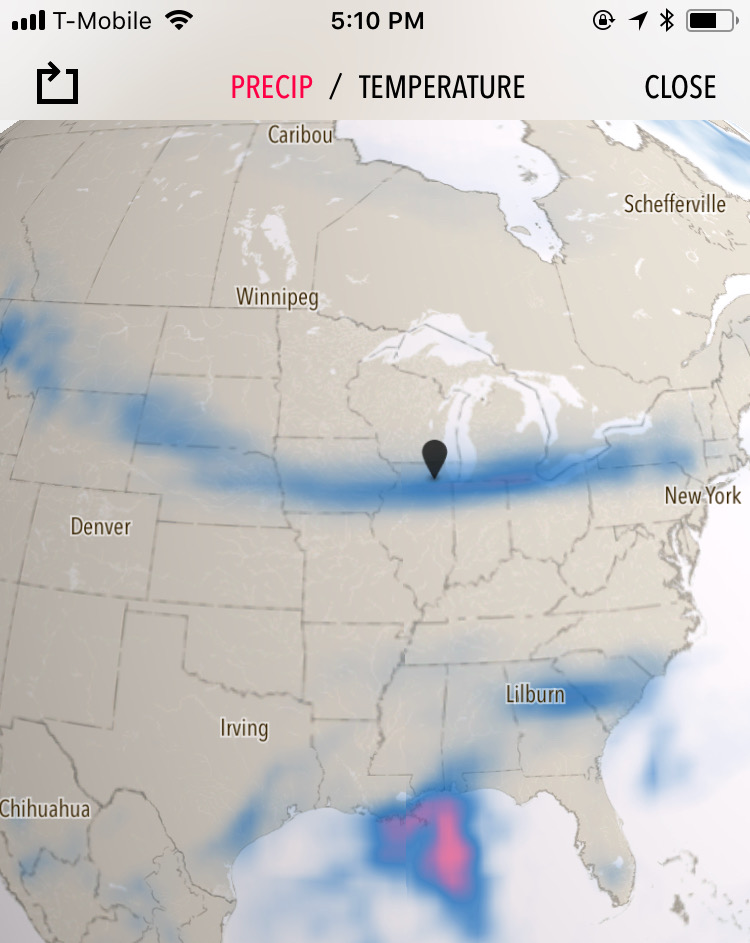 See that blue strip and the black marker? That's an awesome snowstorm traveling west to east and le marker is me. Yes, it did indeed drop an exaggerated (mildly) 100 feet high and 50 pounds deep of snow. In my yard alone.
So the next person that says snow is pretty🖕
I had to shovel all that bullshit just now instead of taking my afterwork nap. Like I'm supposed to.