Audio (MP3): 20180420 - A little dog and wild carrots

Let me first say that I'm an animal lover as much as the next Dr. Doolittle. It's rare that I meet a dog or cat and they don't end up liking me sooner or later. I think mostly that's because I don't care if they like me or not.
However, the neighbor's dog and myself, we don't get along. He barks at me from his yard every time I'm outside in my yard. Or when I'm walking to or from my garage. Bark, bark, bark.
Obviously he's got the short man complex.
I've tried making friends with him. I've tried explaining to him that I've lived here longer than he has and that gives me seniority. And on my very worst days I'll blow my megaphone at him when he so much as lets out a whimper.
So anyways, a little while ago I was out tending my yard and little Napoleon was in his house so all was right with the world. The neighborhood people were also out walking their dogs up and down the alley as they do. And every time they did I heard him barking from inside his house.
I was thinking to myself how annoyed I get just even hearing him bark every now and then. Can imagine the horror of actually living with him relentlessly barking all the eff'ing time? I thought so.
I could only giggle quietly to myself.
---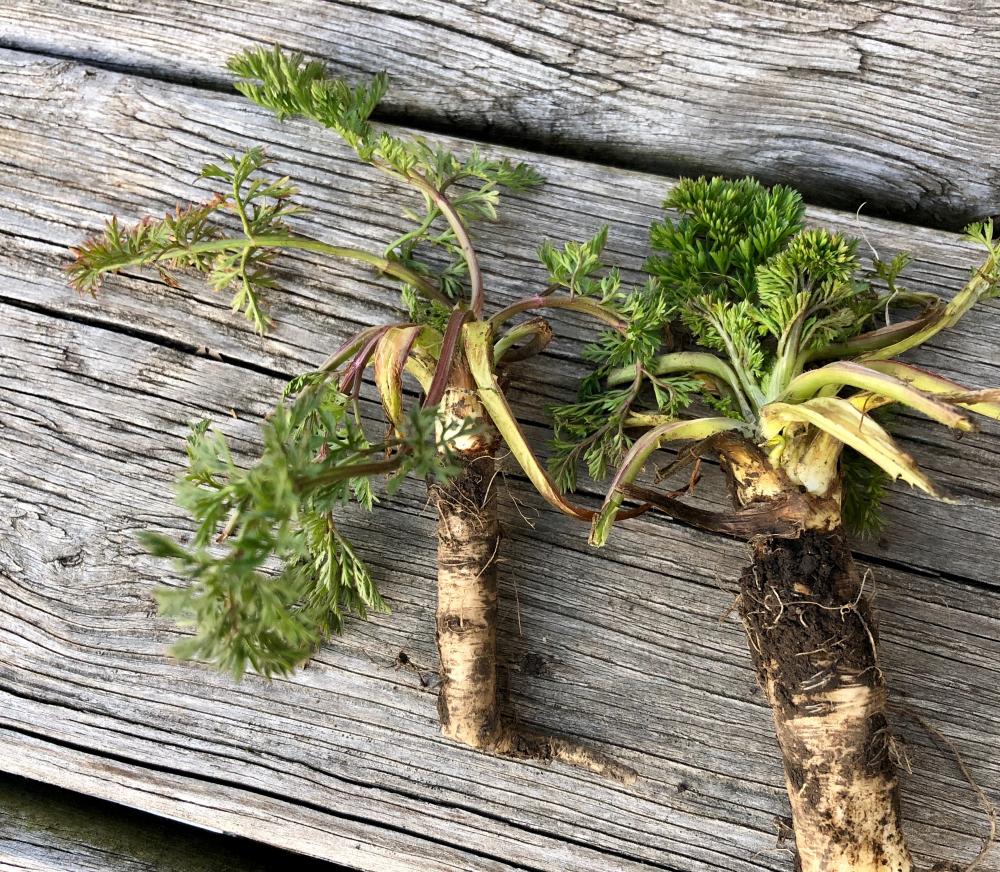 In other news, does anybody know what kind of plant these are?
Some of the taproots are almost as big as carrots. It looks kinda like a dainty fern and it's soft as a feather. It's also decided to take over the world. Well, take over my backyard anyway.
Update: they're Queen Anne's Lace. Apparently a couple of summers ago I did, in fact, let them take over the world.