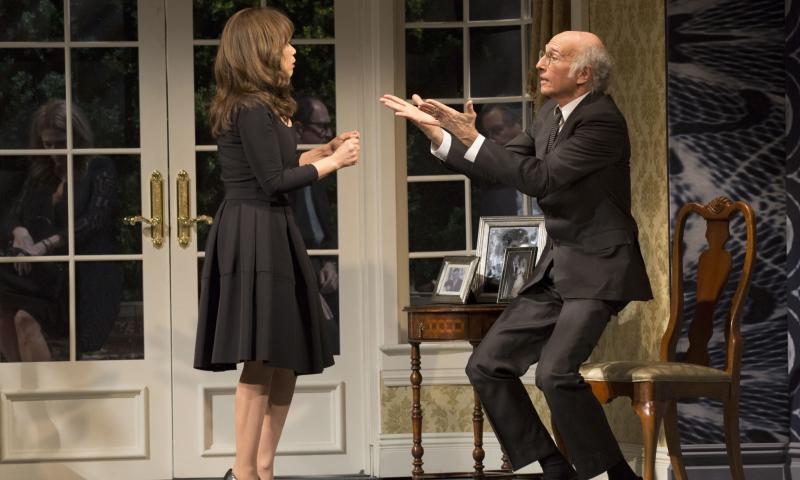 It is Larry David's world, and we are just living in it.

Seriously, with Seinfeld considered the best TV comedy series of all time and Curb Your Enthusiasm fans still hoping for a ninth season (though it ended in 2011), David has shaped our approach and response to scripted comedy – at least in terms of television and movies (like his lost film Sour Grapes). However, his next venture is a far cry from his turn as creator, head writer and star of those two legendary sitcoms.

On 5 March, David will make his Broadway debut in his play Fish in the Dark. It has already broken records in primary and secondary ticket markets, with advance sales having hit $14.5m; the average ticket price is a stratospheric $299.23. The show is so popular that Seinfeld star Jason Alexander is worried about not getting tickets (which actually wouldn't be terrible since, as Alexander pointed out, worlds can't collide) – surely thanks in part to Fish in the Dark co-stars such as Rosie Perez singing David's praises on the Today show.
$14.5 million in advanced sales already. Wow.