I was reading Wired.com's article Oct. 27, 1994: Web Gives Birth to Banner Ads and about 30 seconds onto the page, I get a full page (Fig.1) "Here's the Thing with Ad Blockers" overlay.
Okay, I'll turn off my ad blocker to help keep their lights on.
Within five seconds of doing so I get another full page (Fig.2) overlay but this time they want me to "STAY PLUGGED IN…"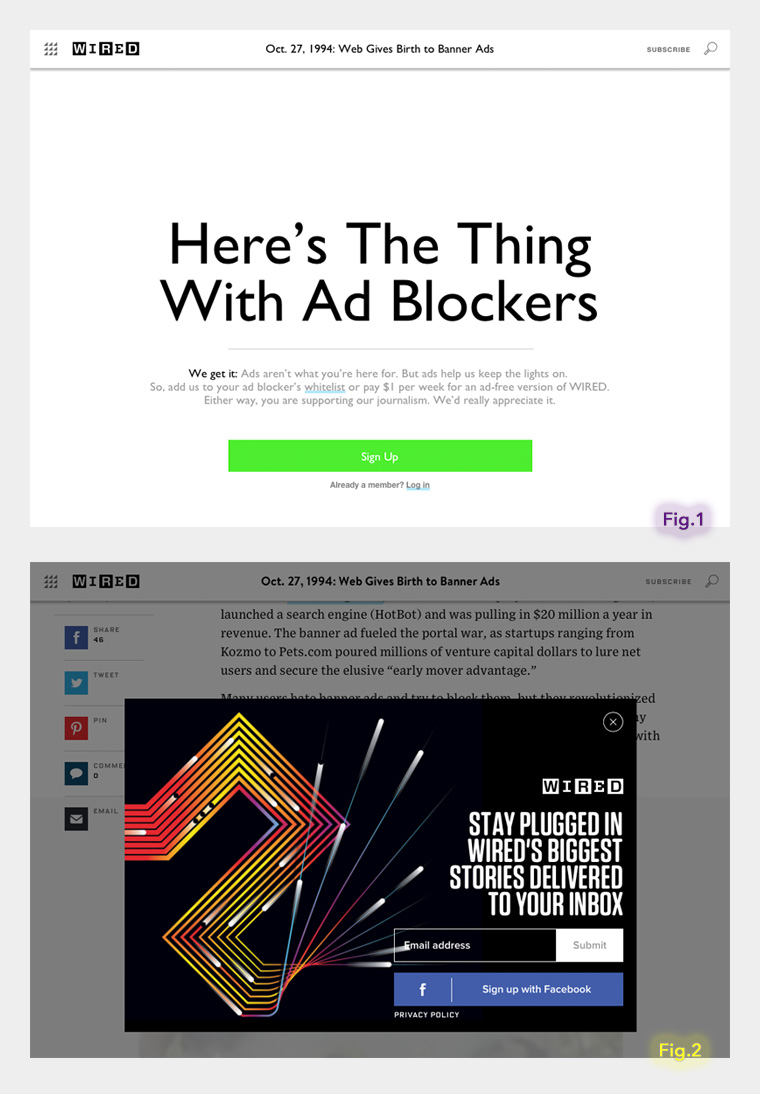 Obnoxious. Needless to say I didn't bother to read the whole article — with each attempt Wired.com thwarted my efforts. Either way I can't win with them.