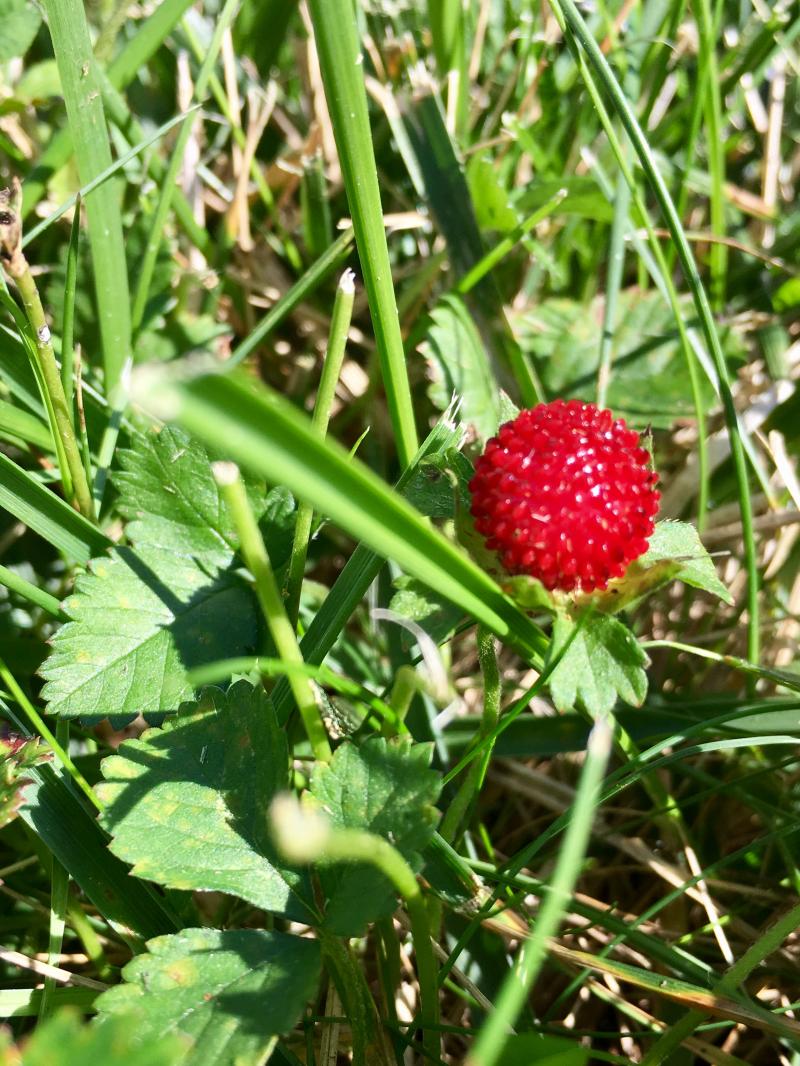 Peeps, here's an itty bitty strawberry for ya on this sunny Monday.
Hope your days are fruity. And be fruity, too. It's a good thing. 🙃🍓
---
So I've learned that this is not a real strawberry but a mock strawberry.
Duchesnea indica (sometimes called Potentilla indica), known commonly as mock strawberry, Gurbir, Indian strawberry or false strawberry, has foliage and an aggregate accessory fruit similar to true strawberry, though this is apparently an independent evolution of a similar fruit type.
Tricksy Hobbitses.