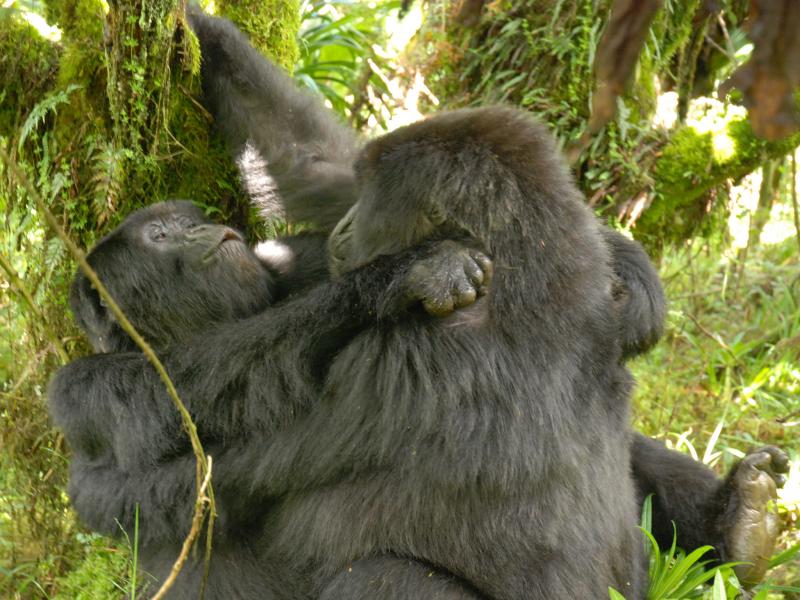 Female gorillas have been documented engaging in lesbian sex for the first time.

The behaviour was observed by scientists during a research trip to the Rwandan section of the Virunga mountain range in central Africa.

The wild mountain gorillas, observed by a team led by Dr Cyril Grueter of the University of Western Australia, are believed to gain pleasure from having sex and may do it when they have been rejected by males.
This. Because it's important