Maggie's school year is winding down and yesterday morning I gave her a paper grocery sack to clean out her locker. Because plastic sacks are evil and trashy.
Around quarter to four we had this conversation while I was at work.
Maggie: That paper bag ripped open 😭

Me: On the bus? That sucks

Maggie: Yep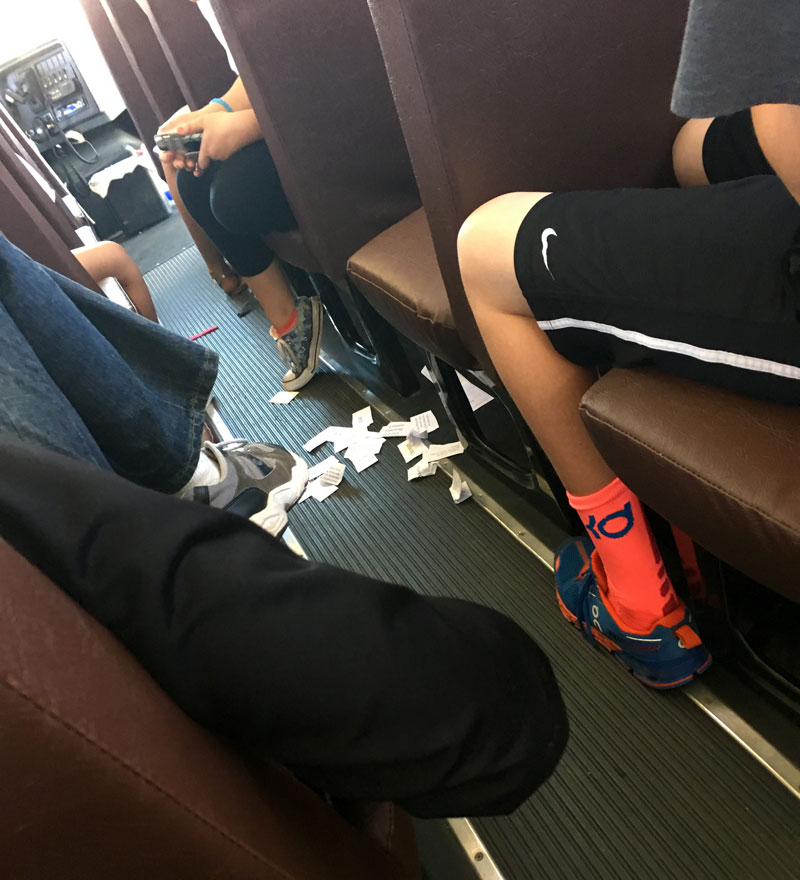 Me: Oh no! I'm sorry!

Maggie: It was all my pens and stuff too. I cleaned it up except for the flash cards

Me: Was the sack not big enough?

Maggie: Idk the bottom just ripped open
I felt bad for her. Being a kid and having your life exposed to all your peers can open up a whole can of humiliating wormy worms. Even by proxy I had an emotional knee-jerk reaction. I never wanted to be vulnerable in grade school. In any way shape or form. I went clear out of my way to stay out of the spotlight. Clear around the block.
And I would NEVER have told my parents about something like this. Around the time I was nine I stopped talking to my parents, stopped looking to them for help in social situations. Stopped confiding in them. Why isn't important in this story, this isn't about me. But then again it is. She experiences things and then my noggin maps them to my own experiences. It can almost be like reliving them to a point.
My grade school drama is in the past though and luckily I've had spiritual training since then. I've mostly learned how to navigate life and so I share the trainings with her as best I can. I was happy that she messaged me, too. The bond between she and I grows when she looks to me for reassurance. And I'm grateful for that. Even if I can't actually do anything in the moment.
When you don't know what to do humor, making light of the situation and/or ourselves is a good way to take the pressure off.
Me: SACK, YOU HAD ONE JOB

Maggie: Yep. It is your first day?1

Me: Haha!
---
She posted this on Instagram a little while later. Her childhood, her time in school is much different than mine.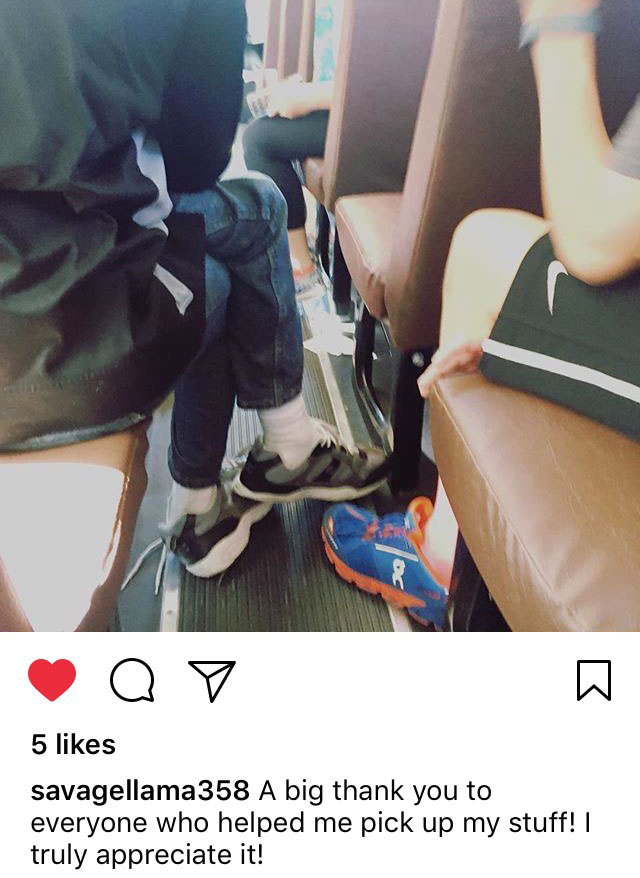 Social media isn't all bad. We just have to use our powers for good.
---
I'm pessimistic when it comes to these kinds of things so I sent her another message. Because my own horrible school experiences. I guess I wanted to be sure it didn't play out like most of my involuntary, youthful encounters in the spotlight.
Me: Did your friends really help you clean up your stuff on the bus?

Maggie: Ya

Me: That's awesome
With closure like that this little Grinch's small heart grew three sizes that day. Life does have happy endings, it doesn't always end on a sour note. With me walking away with a heart full of shame.
Anyways… Maggie and I are similar in some ways, maybe most ways. We're both irregular and introverted but she's well on her way to far surpassing me in every olympic event. And so are the kids she goes to school with.
1 This is a reference to when John Roderick said to another driver, "Is this your first day?" Listen to The Valve, starting about 7:45 in.
Really, you should listen to the whole thing.