← tcr! diaries - the magazine (subscription)
Yep, tcrbang.com is also available in print. It's available for free around Illinois' Fox Valley (St. Charles, Geneva, and Batavia) if you're lucky. You gotta be quick to get it.
Or… subscribe instead and you'll get 40+ pages of pure delight delivered to your door each month. It might seem pricey but the magazines are actually soft cover books masquerading as a monthly magazine. Content is usually a month or two behind real life, too.
Want single issues instead?
Learn more about the magazine: reasoning, advertising, etc. →
| | |
| --- | --- |
| Availability: | Discontinued |
| | |
| --- | --- |
| Released: | May 21, 2017 |
| SKU: | TCR-MAG-01 |
| Currency: | USD |
| Condition: | New |
---
Ratings & Reviews (10)
5 out of 5 stars

Please sign in if you'd like to leave a review

12345
Momma J · Sep 20, 2018 at 7:59 pm
I received your magazine in the mail today and just finished reading it. You are a great thinker and writer of those thoughts - so creative. Your Artistry is obvious in your photography, your writing and your painting. I'm so proud of you!

12345
Momma J · Jan 26, 2018 at 8:48 pm
Just finished your December diary - so good! 😋
I always look forward to reading your magazine - I get to know you a little better.
Your pictures are exceptional - a reflection of your artistry.

12345
Susan VK · Dec 27, 2017 at 10:11 am
Just wanted to mention that I read your November magazine. It never fails. I tell myself that I will just read a few pages, but then I make it to the end. I must say I always find something to laugh out loud about. You have no filter. Sometimes that is really funny. And I told myself that I would try to be a kinder person next year when it comes to suffering fools. But since you don't either, I think I can cross that one off my list. Keep up the good work. You make me smile.

12345
Geoff P · Sep 1, 2017 at 4:39 pm
I completely forgot to tell you that I got your magazine and love it.

12345
Momma J · Jul 1, 2017 at 10:33 pm
I read the May diary today - another great magazine! Thank you so much for sending these to me. You are such a unique person and I love you!

12345
Susan VK · Jun 30, 2017 at 6:56 pm
I got your magazine today. I laughed so hard—I had forgotten how funny you are. And the photography is amazing. You are so talented. Politically, I've moved a little left of center, but we're probably simpatico. I am also so proud that you're continuing to work on AA. That isn't easy. Thanks for sending these.

12345
keamoose · Jun 26, 2017 at 2:36 pm
I need to know how the spoon thing is going.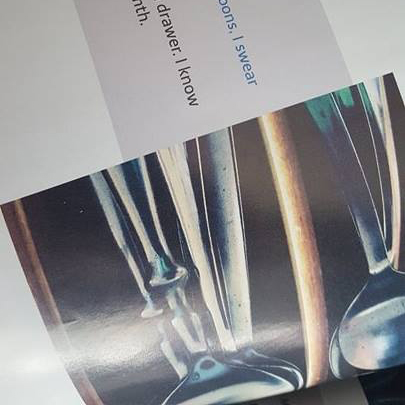 12345
Kristine HB · Jun 8, 2017 at 2:07 pm
Ok, just finished reading your magazine, Laughed 🤣 and cried.
Your stories touched my heart especially the part my son Chad holds. Wish he was still here to have read what you wrote on page 11.

12345
John M · Jun 5, 2017 at 9:00 pm
Hey man I read the March 2017 tcr diaries. I love it!!!!
---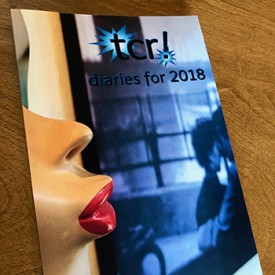 Only $24.99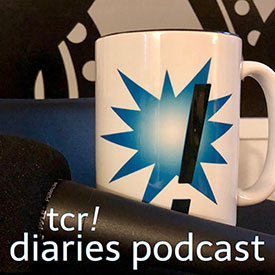 From $4.99