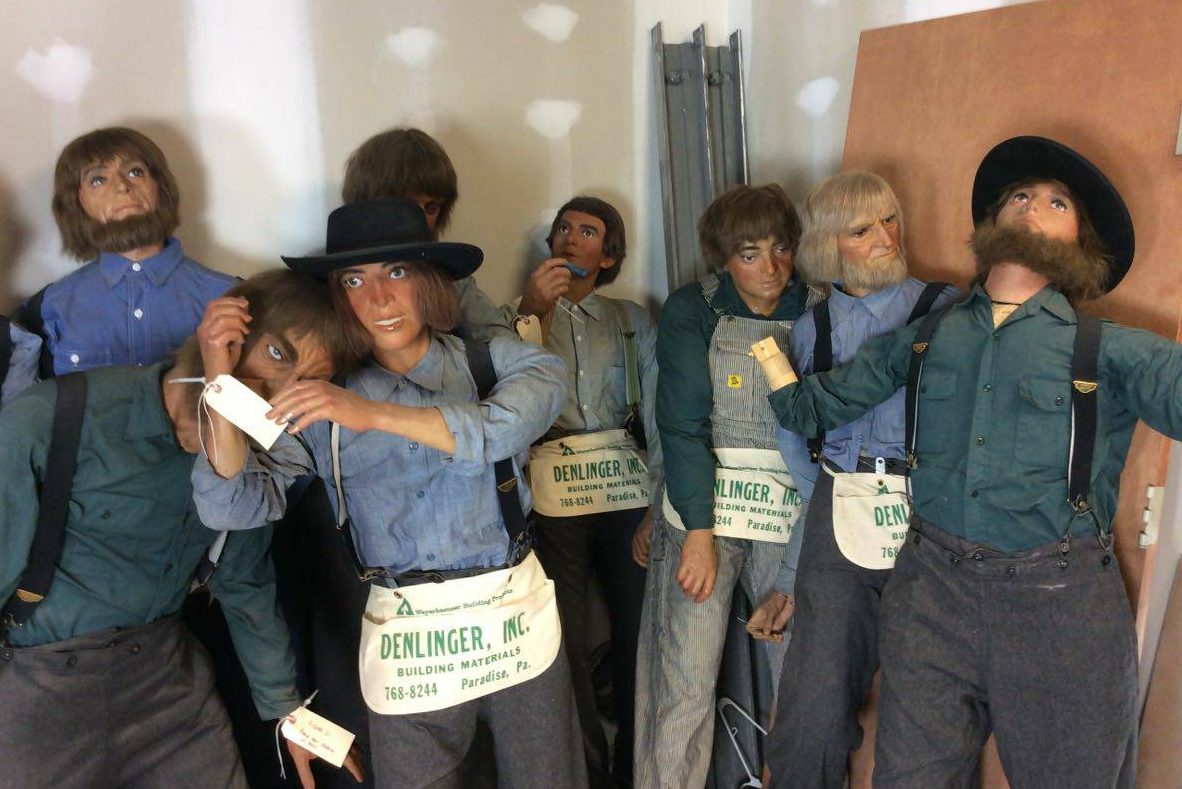 The Amish are a kind, peaceful people.

That being said, let dread's cold hand grip your spine as you gaze into the soulless eyes of 40 life-size Amish wax models for sale in a Lancaster County Craigslist ad.

Dana DiCicco, who's selling them, said they didn't seem "creepy at all" when she was a kid in Pennsylvania Dutch country.
keamoose sent this to me not long ago. It's too good not to post publicly.
I especially like these three guys: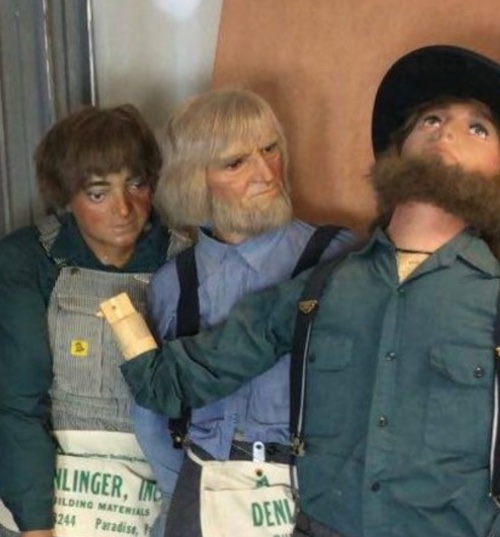 Jacob, quit being a drama queen about yer hand.