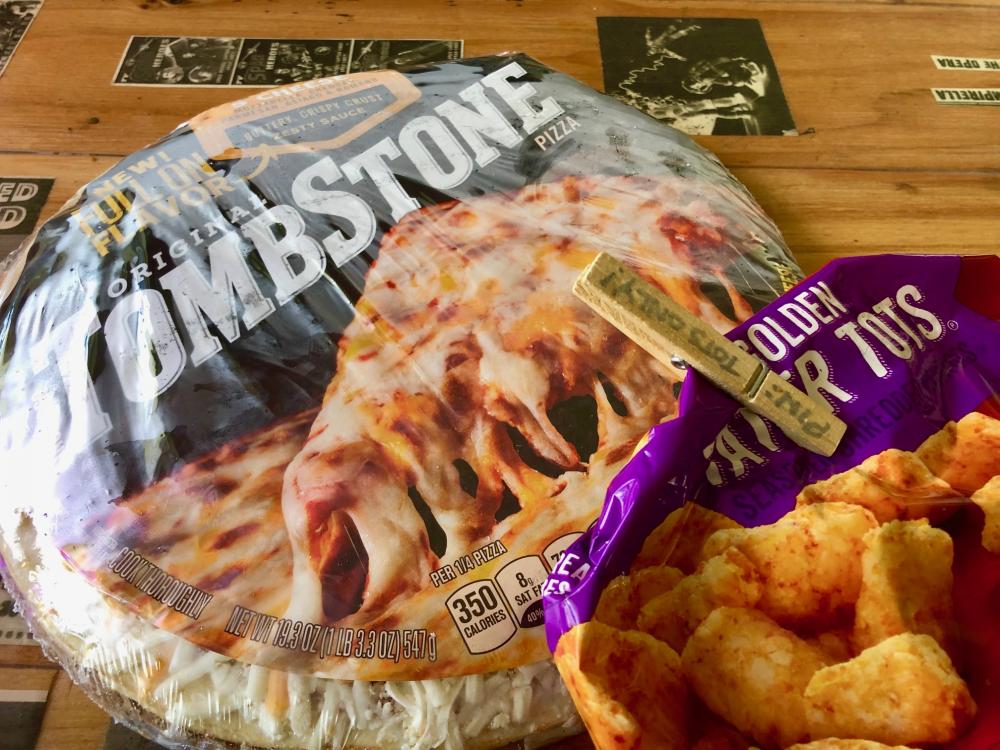 For those of you who are culinarily risqué, feastishly bold, for those who live on the literal edge of le chef's knife, I have a daring cookery question for you.
Are golden tater tots allowed on a zesty pizza?
🤯🍕
I know this very well may have blown your taste budding mind, but seriously, could one great, lone master chef (me) even pull this off? At this hour?
⏰ 🤔