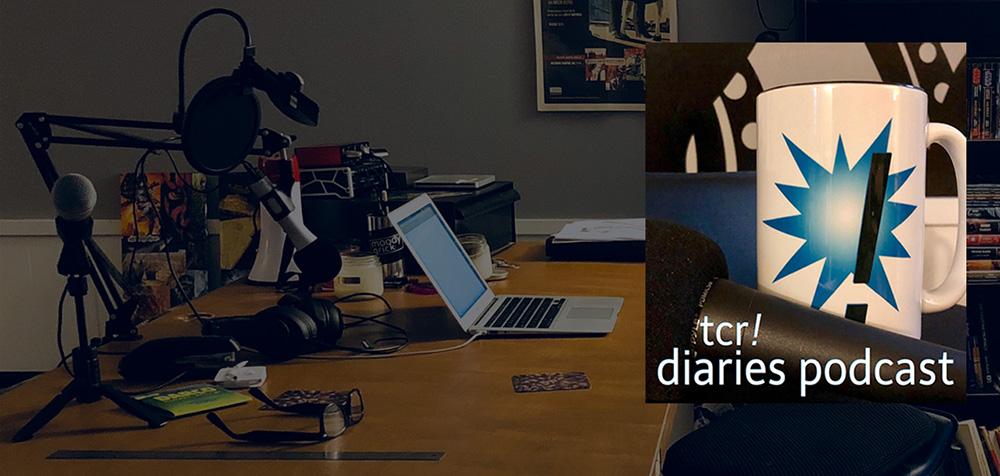 The ebbs and flows of this alcoholic. It's all true. Sometimes I'm serious. Sometimes I'm not.
The episodes are readings of my favorite written pieces. Sometimes I'll ad-lib. Often times I'll swear. The episodes are shorter than most podcasts and will often lag behind present day by weeks or months. Don't worry though, I publish on a regular basis.
Here's the latest to get you started:
You can listen on the site with this hashtag:
There'll be an audio version at the top of each article.
You should also be able to search for "tcr diaries" in your podcast app and have it come up. If it doesn't below are links to a handful of popular services:
Amazon Fire devices → Apple Podcasts → Breaker → Castbox → Castro → Deezer → iHeartRadio → Listen Notes → Spotify → Overcast → Pandora → Pocket Casts → Google Play → Player FM → Podbean → Podcast Republic → RadioPublic → Stitcher → TuneIn →
And here's the RSS link for your podcast app:
And here's the JSON link but use the RSS link if you're not sure:
You can also say to your smart speaker (Amazon's Alexa or Apple's Siri)...
play the tcr diaries podcast
...and they'll play the latest one. They're good like that.
And finally, sometimes I'll also do a video when recording the audio. You can find them on the site and also on the YouTube.
💖 Support the show by making a donation. Because you're the best.
---
I just listened to your most recent podcast. You have a very soothing tone to your voice.
What you say is good information - interesting!
–Momma J
---
I wanted to let you know that I really admire you for your honesty in your magazine and on your podcasts. Speaking about your life, the good and the bad, with such honesty takes courage. It's not an easy thing to lay yourself out bare like that and I think it's truly courageous. I look forward to more podcasts and as a smart guy once said, "be weird and do good things."
–Stacie T
---
I'm really, really digging on your stuff. Thank you for sharing. From the 'cheat' to generosity.
–Kathryn M.
---
Sexiest voice I've ever heard.
–Bliss78
---
Got 30 seconds?
🎙 Take the super-duper quick podcast survey →