← diaries for 2018 - book
Autographed soft cover book featuring the ebbs and flows of this alcoholic. It's all true.
A year's worth of words on my recovery journey, how I see things, and reaccounts of people I bump into. Most of the time I don't know what I'm talking about.
Also, available on Amazon in both paperback and Kindle editions, not autographed of course.
Paperback: 246 pages
ISBN-10: 1093768479
ISBN-13: 978-1093768473
If you're interested, read through the blog articles about the book.
| | |
| --- | --- |
| Released: | Apr 29, 2019 |
| SKU: | TCR-BOO-01 |
| Currency: | USD |
| Condition: | New |
---
Ratings & Reviews (10)
5 out of 5 stars

Please sign in if you'd like to leave a review

12345
JJ · May 29, 2019 at 2:09 pm
So, I have this amazing friend & he wrote this amazing book. Check it out!!!
It's the coffee table kinda book that should be on every coffee table across the country. It's also an insight into one brilliantly compassionate mind with many grins & relatable realities that brought me a little closer to a thorough check of self- honesty & authenticity.
Read it peeps!!!

12345
JJ · May 26, 2019 at 12:41 pm
Thank you for the special hand-delivery of you book. It's amazing!
Bravo ✨✨✨✨✨✨

12345
Coops · May 19, 2019 at 10:19 pm
This is the greatest book ever!!! You should support him and buy his book!!! If you remember him from Monmouth High School and didn't bother to get to know him here is your chance to hear him!!! This is kind of a big deal people!!! ❤️😎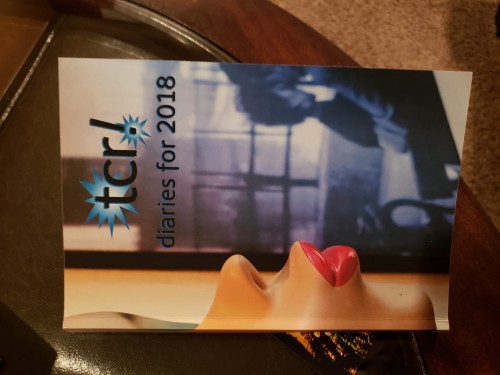 12345
Bliss78 · May 16, 2019 at 9:58 pm
I really enjoyed the eclectic writing. The author bounces between honest, emotional, moving reflections and obscure, random thoughts…much like my brain and probably yours, too.
I appreciated the journal entry-style format which allowed me to pick up and read as much as I felt like reading that day. I don't really feel like this is a book only geared towards addiction or alcoholics. That's kind of a side-note and just a characteristic of the author. It relates more to our own humanity. The topics are original and the book is worth reading.
12345
jimi hindrance experience · May 12, 2019 at 9:36 am
It is a fine book. I am impressed with your skills. You have grown since we were goofing in Ottumwa. Be proud.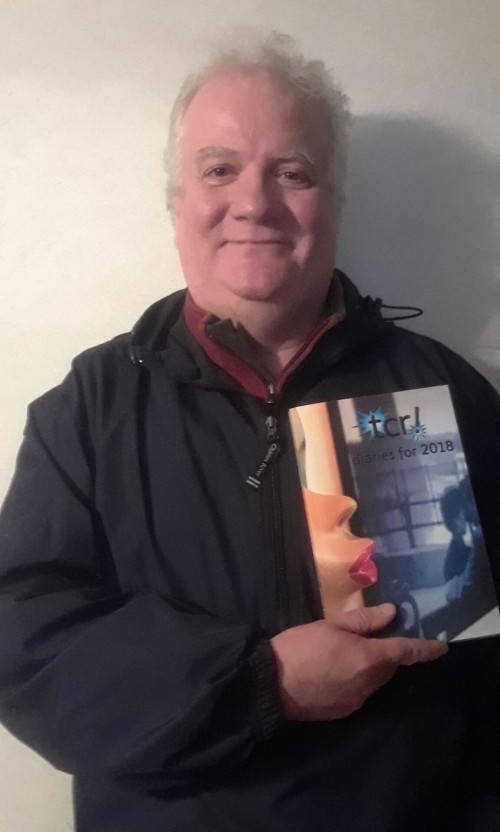 12345
Kelly K · May 9, 2019 at 6:20 pm
Thank you so much for the autographed copy of your book, and the great inscription. I really appreciate it. So proud of you for writing & publishing a book. Not an easy task!

12345
glenn.cremer · May 7, 2019 at 7:55 pm
I read some of my copy from Amazon. Waiting on my copy I ordered from your website. What I did read I could relate to a lot of it.

12345
vabevabe17 · May 7, 2019 at 5:58 pm
So excited!!! I love the inscription!!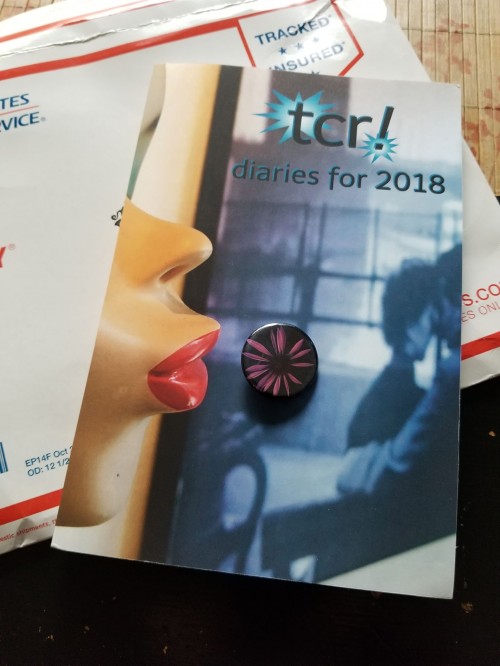 12345
elaineorr · May 5, 2019 at 8:49 pm
I rarely pick up a book not really knowing what it's about, but I'm glad I dove into tcr Bang's Diaries for 2018. It's an eclectic mix of honest rendition, life reflections, and family interactions – with a fair bit of wry humor. I love the mentions of conversations with his daughter.
The writing is from the perspective of a recovering alcoholic, so the introspection is worthwhile. Personal honesty – those words comes to mind about every other page. Many diarists think about how the reader will react, and it stunts the fortitude.
There are some pop culture references that I can't relate to, but they don't detract from the flow. I can't do the book the kind of justice one can with a mystery or World War II nonfiction. I think anyone would enjoy the book. Certainly anyone contemplating writing a memoir should look at the fresh approach.
Good black-and-white photographs, too.
Here are a few quotes I like. There are so many more.
"I'm always so proud of myself when I walk out of the grocery store without any ice cream. In related news: I'm always so disappointed with myself when I'm sitting on the couch without any ice cream."
"Grace has been gifted to me by the cosmos. Numerous times. I believe it'd be good for me to regift as well."
"Part of being restored to sanity means realizing I don't have to tolerate abuse from someone in the present just because I hurt them in the past."
"However to be truly and fundamentally happy in this very moment, we can never go wrong with simply appreciating what we have. Plus, we can always take action to make things happen rather than plodding along waiting for the universe to hand us our next winning lottery ticket."
"Embrace the demons that haunt us. But always keep in mind the goal is to set them free, not to give them safe harbor for eternity."
"Sometimes I dream that I am floating on a raft in the middle of the ocean. My foot is dangling off the side. I can't move because there's nowhere to go. Drifting on an endless sea. Claustrophobic on my 8 foot pontoon. And then I wake up and the damn cats are hogging the bed. Again."
And don't forget to read the bio at the end. I recommend this book.

12345
Momma J · May 3, 2019 at 9:22 pm
I received your book in the mail today - thank you so much! Thank you for your kind words and signing it! I find your writing to be more humorous than I expected - very entertaining. I learn a little more about you. Things I didn't know or realize I guess. Great job with your book!
---
Latest products for #prints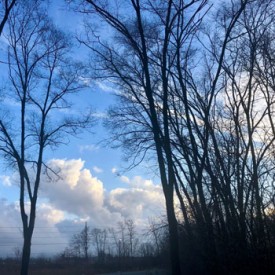 From $4.99