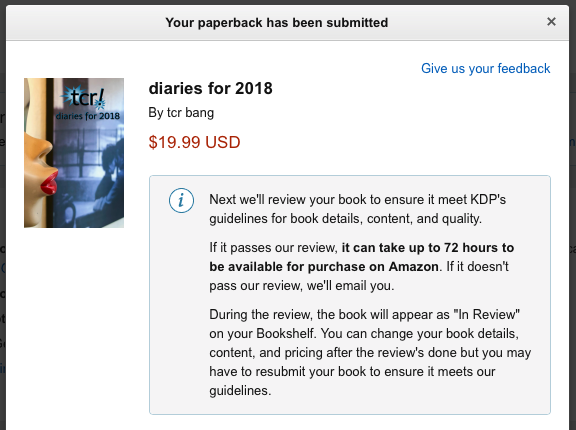 Amazon says they'll have my book ready in 72 hours but first they have to review it.
If only to be a fly on the wall while the poor minimum wage worker is reading my poetic words…
Don't worry cats. I don't have enough to do so I'll go ahead and clean up your fucking puke.