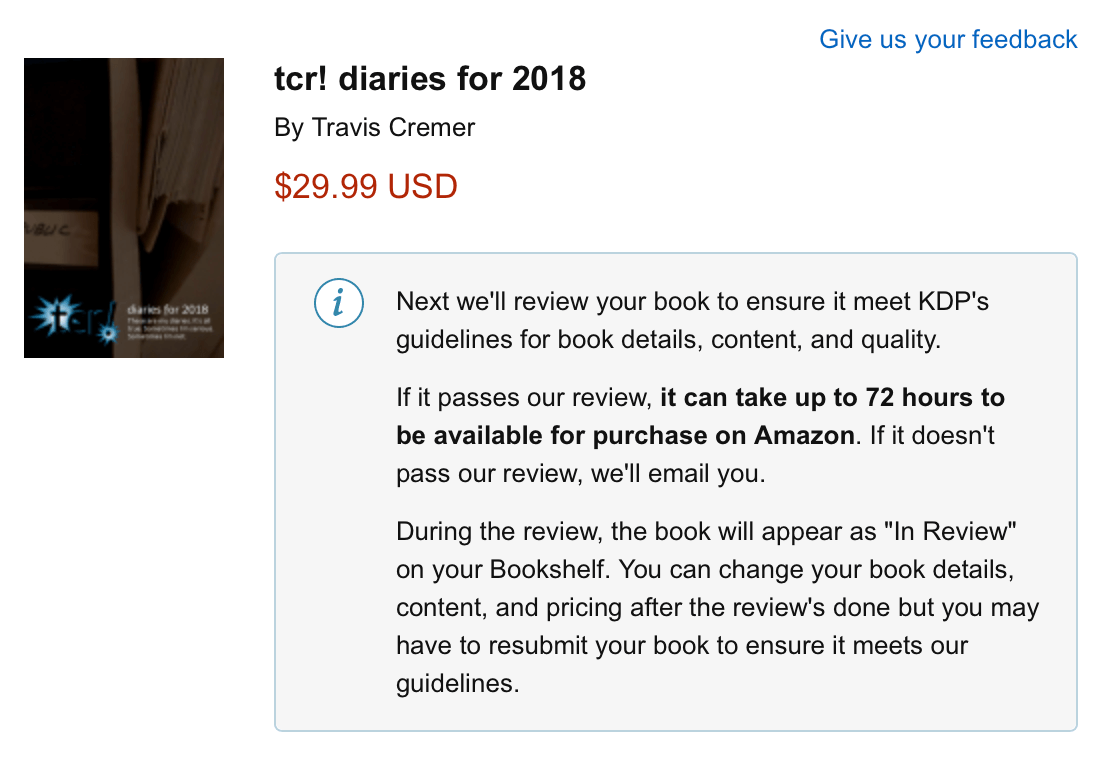 Since the magazine was a time and money sink and didn't generate as much interest as I'd hoped, I decided to give book publishing a try. The good news is that people can buy the book on Amazon whereas the magazine they couldn't.
If the book doesn't pan out I'm going to abandon the printed world altogether.
I also never fulfilled all the magazine subscriptions so my plan is to send the last subscribers a free copy of the book. All 232 pages!