Audio (MP3): 20180829 - The 5 gallon bottle was empty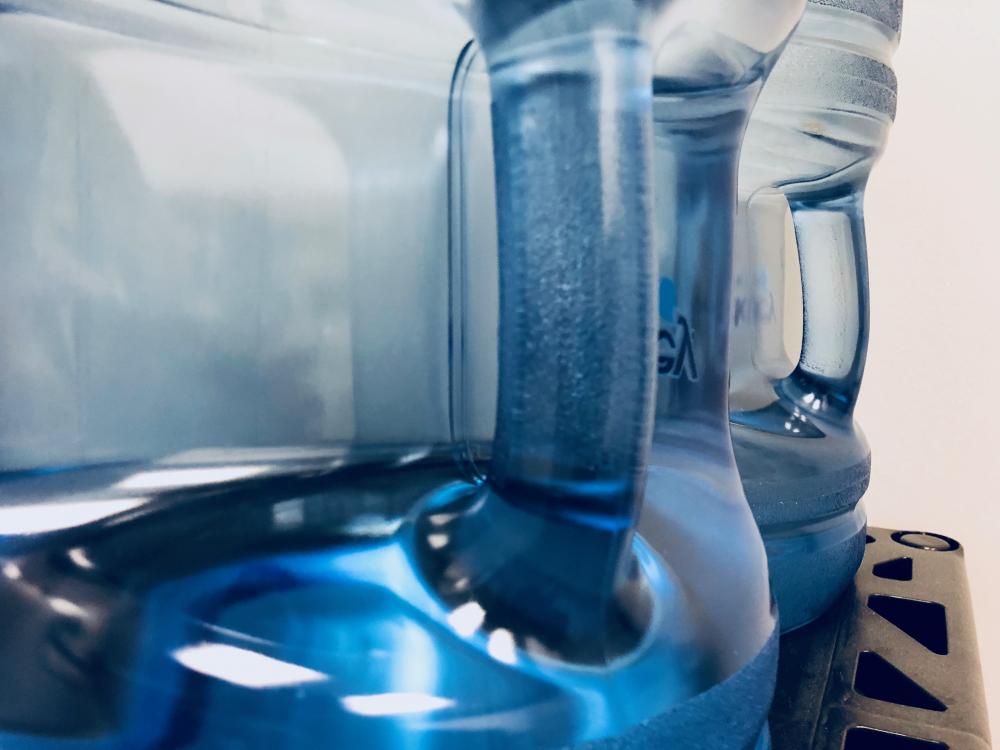 Today when I was driving to work I was thinking about the water cooler there. Yesterday morning when I got in the 5 gallon bottle was empty. At one point in my career I would've thought, "who do I have to blow to get somebody to change the water?"
Yesterday I didn't think that at all. I just changed the water bottle so I could fill my glass.
And that, peeps, is how I be happy. Instead of complaining, just doing the next right thing when it's in front of me is how my soul stays full.
Way back when I cooked in the restaurants it was all young people in the kitchen. The dishwashers were all teenage kids. It wasn't uncommon for them to slack off or get behind. And then somebody from the cook's line would go back and say, "who do I have to blow to get some plates?" Yeah, that's where that all started.
And it was all fun and games, that's how you were accepted into the tribe. Played in the reindeer games. Because complaining is sociably and professionally acceptable. It's okay to tell the world that you're miserable. Many people will even cheer you on when recounting your daily struggles.
But the interesting thing is that there was never any, "you did a great job keeping up today." Sure, it was a restaurant and nobody really took it as a serious career path but that kind of self-centered mentality of only complaining when other people don't do their jobs followed me around for decades.
As I've said before when I write/post these things, it's not that I'm trying to give you guys a sermon but it's more documenting the revelations I've had or whatever. When I write them down they stick better in my head.
The key point for me here is that I'll never be happy having the "who do I have to blow" mentality. Regardless of what anybody else is doing, I'd rather be at *peace. "Who do I have to blow" spills over into other areas. That negativity sticks to my shoe like sandy gum and then I'm tracking that shit into the house.
So I just realized that when I write stuff down it's easy for me to get creative with the sandy gum when I'm being my pessimistic self. And then when I'm being optimistic I feel like a fruit loop.
Anyway, back on topic. What's even more interesting about the restaurants is that the guys who I really enjoyed cooking with were the ones who stood apart. They took part in the camaraderies but they were also their best selves regardless of how many dirty plates had stacked up. They didn't knock people down or flip them shit when it wasn't necessary. They walked their own path regardless of what the herd was doing.
Those are the kind of people I wanted to stand next to my whole life. In high school and college, at my corporate job, and even when I drag myself out to be sociable today. People like Don and Kris and Jimi. I do my best to be like them in the here and now.
Yeah, there'll always be slackers and no, I won't do their job but I do my best to be the kind of person my younger self would want to stand with.
At work I change the water bottle now because the water bottle needs change. But really, it's not just about getting the job done. It's actually about taking care of the other humans I share the world with.
And it lets me show off my muscles. 😉