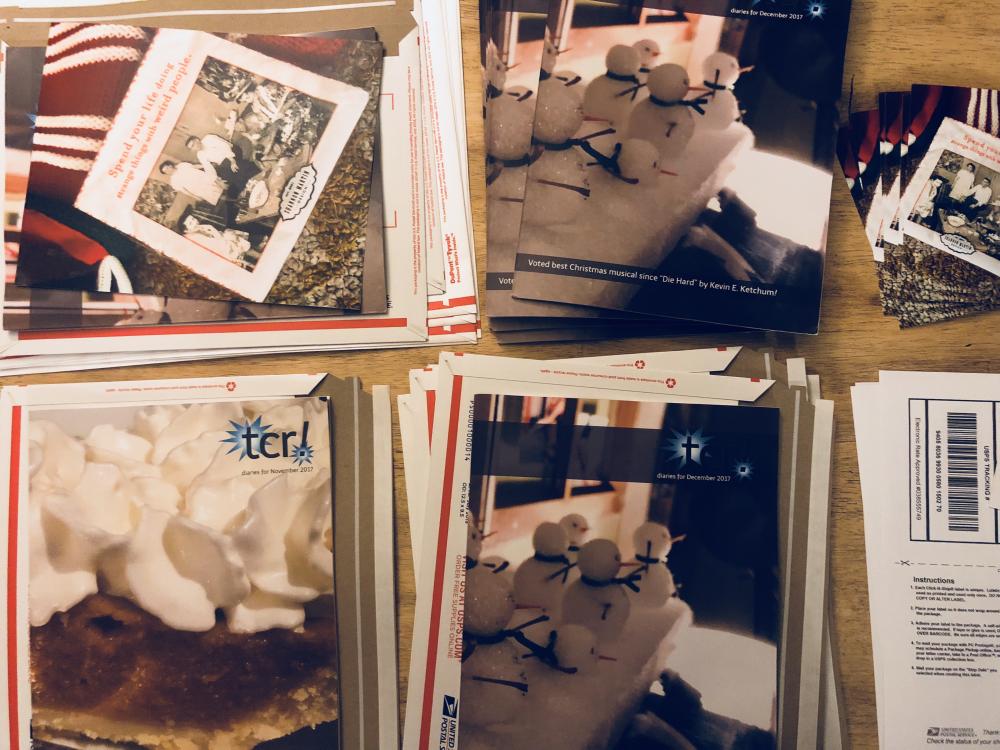 Shown here is the tcr! shipping distribution hub of Illinois. Yep, I'm pretty low-tech here. December issue is going out to subscribers tonight along with some single issues from last month.
The current issue is by far my best work. It took me almost a year to find a groove with the designs and layouts but the photos are stellar and the writing superb. Of course.
If you send me your address, I may send you a free copy in the mail. Maybe. I don't like commitments so keep that in mind.
#photos #diariesmagazine #forsale