Audio (MP3): 20180123 - Why I never answer my cell phone

A few years back someone by the name of Floyd inadvertently gave my cell number to his insurance agent. And then that domino'ed into my number getting on every insurance company's call list.
I've tried being nice to them, tried asking them to put me on their DO NOT call list. I've tried being mean, tried being funny, tried all sorts of things to get them to just stop. I even told them for a while that Floyd was dead and didn't need insurance anymore.
But once you get on any kind of insurance call or mailing list, you're screwed. You might as well throw your phone in a dumpster, shave your head, and go live the monkeys. It won't matter that you're not Floyd. They'll find you and call you from Troy, NY and from Arlington, MA and from La Grange, IL and from even from La Habra, CA.
Same goes for car dealerships. I get about five emails a week asking if I want to renew the manufacturer's warranty for the Nissan Cube I bought in 2011. They'll even throw in a free oil change. I don't even own the Cube anymore. Last sales guy that called me, I told him that Cube was the biggest piece of shit I'd ever owned.
Please note: this is why I never answer my cell phone. Even if the caller ID says that you're in my contacts, I won't believe it. One time an incoming call came up with my mom's number and it turned out to be Jaclyn Smith. Okay, that's a lie but man, did you guys ever watch her in Charlie's Angels? Never mind, Jaclyn has nothing to do with Floyd.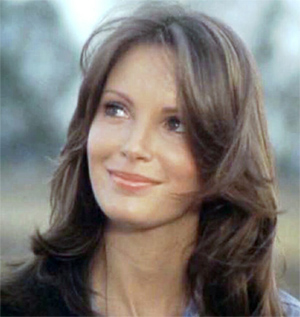 I looked up Floyd once on my lunch break. I can't remember his last name but I do remember that he is/was a doctor. Dr. Floyd. Probably watching Netflix and filing out a GEICO car insurance quote and then typo'ed his cell number. That's the kinda thing that happens when all your appointments get filled for the day and you throw a fit.
I don't know if Dr. Floyd is still alive or not. He's dead to me. Him and the insurance he rode in on.
Anyways, below is a script I tend to use if I'm feeling feisty and an unknown caller rings me for Floyd.
Season to taste but use your best southern goofball accent:
"Floyd? Well no, Floyd can't come to the phone right now. He's over in county lockup. He's framed a course. He didn't steal those 12 quarts a syrup like Randy said. He knew about Randy's plan ahead a time but jus knowin' don't make ya a maple thief!

I don't really blame ol' Randy for wanting to steal all that syrup. Boy, I do like that, that syrup from the Walmart."
If the caller is still with me I continue with:
"Well hell, ya probably jus wanna talk with Floyd. If ya got a pen I can give you his address over at county.

What was your name again? Ya sound familiar. Were ya at the Earlville Country Club last weekend?"
PS- If I go off on a Charlie's Angels tangent for a few days, this is why.
PS×2- instagram.com/helloitsjaclyn/