Audio (MP3): 20180313 - Scowling at the clock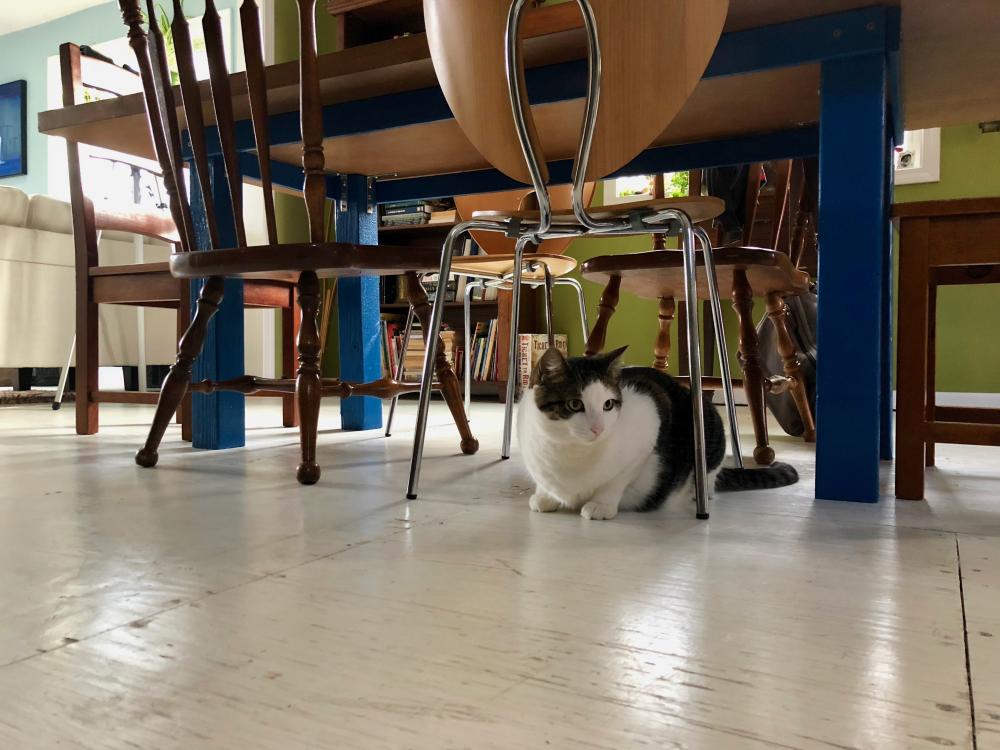 My cat was glaring at me as I was putting on my shoes this morning. I was like "what the fuck are you looking at?"
Yeah, it was early.
And then as I'm walking into the other room I looked back at her and she was still scowling, scowling at something off in the distance.
And then I remembered that life's not all about me.
When I was telling Maggie my struggles she said, "She was probably scowling at the clock. Nobody likes the clock this early."
It's important for me to share these life lessons with Maggie because these are the kinds of things I've struggled with my whole life. At her age she's far ahead of where I was then and I'd like to keep that positive trend going.
Be humble. Share your spiritual revelations with your kids. You'll probably never get a "thank you" but you'll see them make the right choices when the time comes, when it counts.