Audio (MP3): 20180920 - A dreamy doomsday broadcast

There's been an infuse of stink bugs (BMSB). I see them at home. I see them in my truck. I see them at work. The dudes are everywhere. My cats won't even eat them.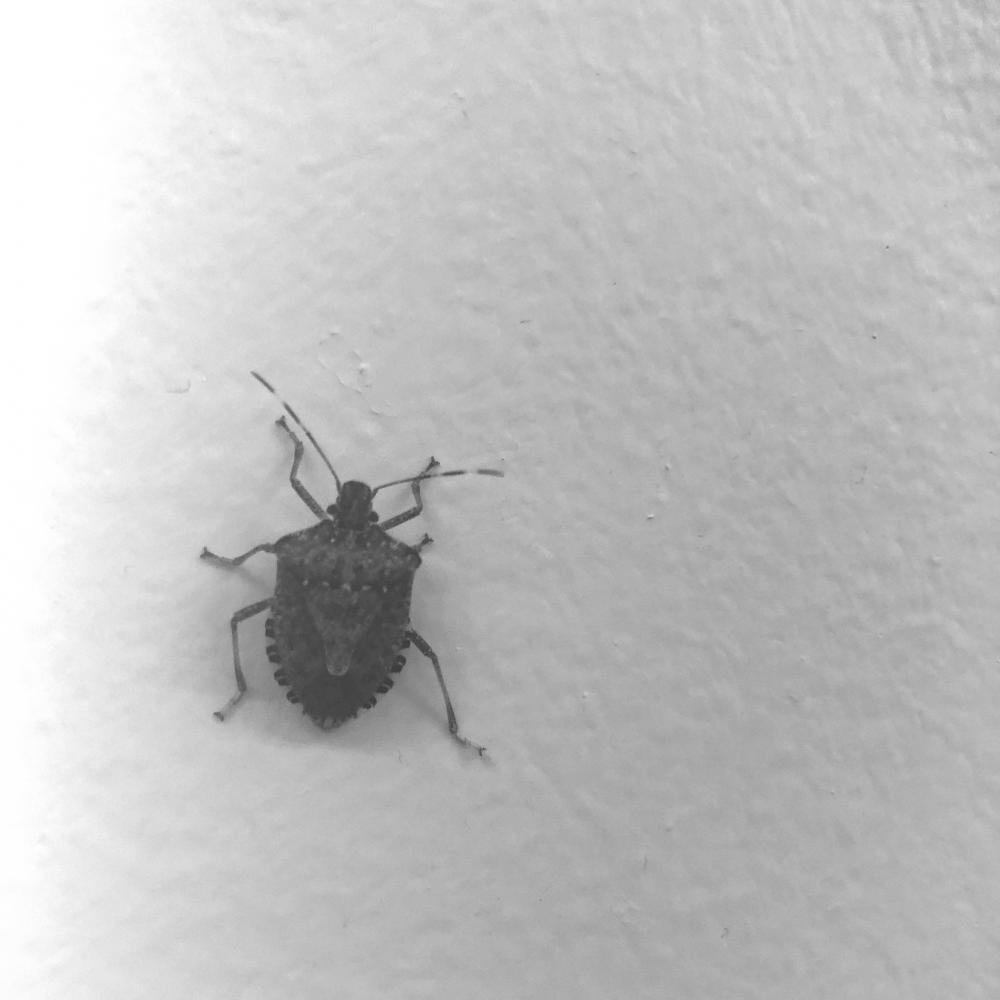 Seriously, this past summer I've become convinced they're trying to take over the world.
I've never had one actually let loose with the stink though. They seem to be docile little critters, just meandering about town in their brown armor. However, the US Department of Agriculture wants them out of the country for being an agriculture pest. I guess that's what happens when you're an invasive species.
So last night I had this dream where I'm watching TV. Don't ask me what or which station because it's irrelevant.
Then out of nowhere my program was interrupted with a special broadcast. A dreamy doomsday broadcast. Panic in the streets, cars turned over, red tickers scrolling berserk at the bottom of the screen as pedestrians ran for their very lives.
Beloved readers, the first responders quickly determined the blame (lied, lie, laid) with the darn stink bugs! They'd collapsed a large portion of an apartment building in West Chicago after their hive nest ruptured the very foundation.
The helicopter news footage of said apartments showed a scary scene similar to the Alfred P. Murrah Federal Building aftermath in 1995. Luckily no West Chicago residents were injured.
But get this: the real mastermind behind both the American Stink Bug Invasion (ASBI) and the consequential residential cave-in was the dude with the mannequins at the Wheaton All Night Flea Market! Zurko was breeding the bugs in the basement like Jame Gumb was with his moths in Silence of the Lambs. Do you see the parallels? I thought so.
Please note: I have nothing against Zurko or his mannequins. THIS WAS JUST A DREAM.
So then the news reporters were trying to get an interview with Zurko. Figure out what his motives were, etc., etc. But he refused to talk since he was dressed up in his mannequin gear. He couldn't break character!
And then the dream ended.
How are you?