Audio (MP3): 20181014 - Pillsbury's Candy Apple frosting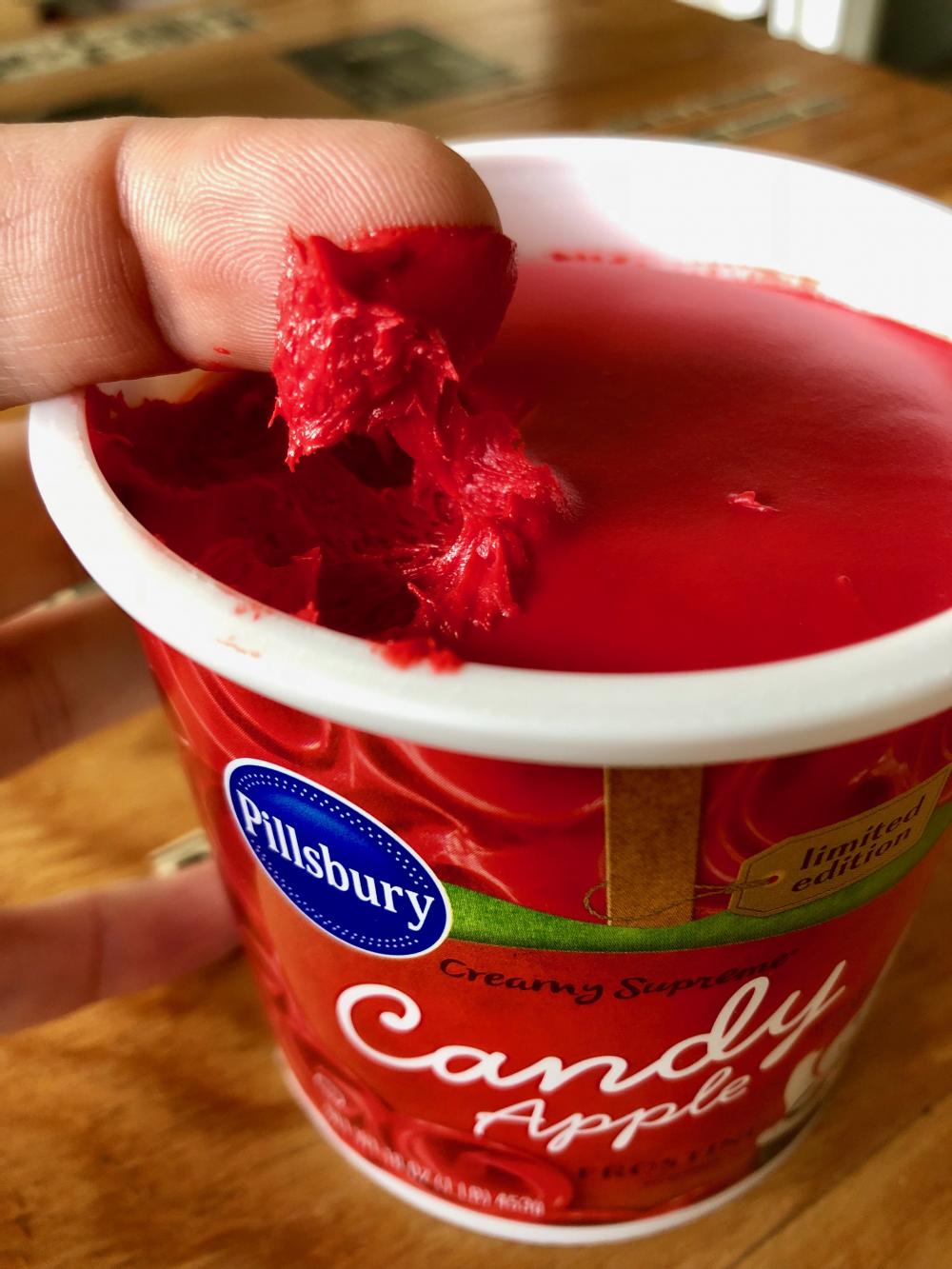 Sometimes I'll got out on a culinary limb. A daring yet delectable escapade, laying out loads of cash for adventurous taste combinations that send the conservatives repulsed to the bakeries of safety.
For example, in this year of 2018, this month of October, I dropped Candy Apple frosting from Pillsbury into my basket, impromptu style while in the aisles of Blue Goose. A one-handed yet non-acrobatic feat that impressed shoppers clear yonder to the western deli department.
Basket maneuvers aside, be aware impulsive and intrigued icing shoppers, concede to my financial frosting fiasco. This cake topping may look moist and delicious on the box but the taste and texture is more akin to sweet, fluffy lipstick.
There may be a market for apple red lipstick for the baked cakes but I'm not included in it.
One might ask how I know what lipstick tastes like. That would be a very good question to ask.