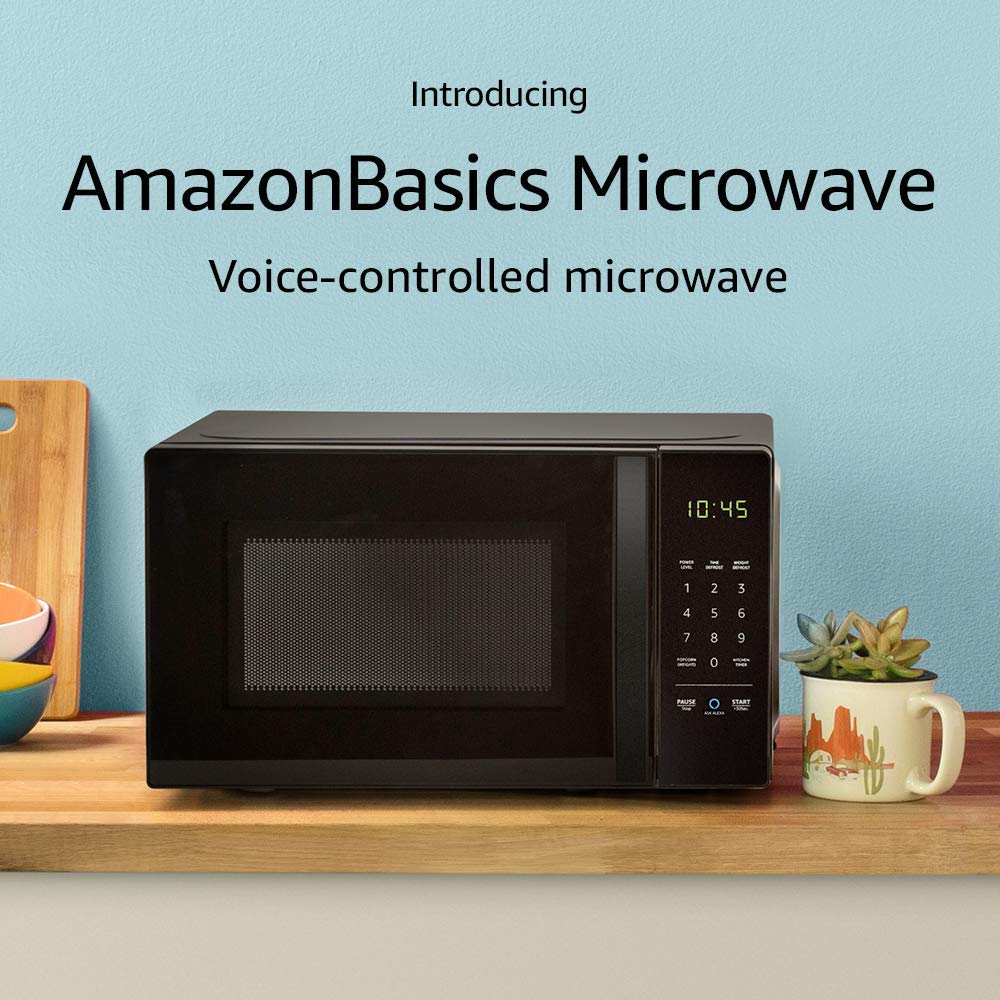 A compact countertop microwave that connects to your Echo device to make cooking easier.

Now it's easier to defrost peas, make popcorn, cook potatoes, and reheat rice. Quick-cook voice presets and a simplified keypad let you just ask Alexa to start microwaving.
Auto Popcorn Replenishment can automatically reorder popcorn when you run low, enabled by Amazon Dash Replenishment technology.
Compact size saves counter space, plus 10 power levels, a kitchen timer, a child lock, and a turntable.
Alexa is always getting smarter and adding new presets, features, and skills.
Peeps, the future is now.