Audio (MP3): 20180921 - Withholding the Cheese Puffs

Guys, I just witnessed a heated couples exchange inside one of our local Walgreens.
A man was outright denying his wife of her Friday snacks because apparently she "already had her daily allotment of cheese puffs."
She then retorted or snorted, "Oh no, I'm a get my cheese puffs" with the bitterness you'd expect of dreams shattered in full view of the other drugstore patrons.
I can see both sides really. I mean they sell a 20 ounce plastic tumbler of them (Market Pantry brand) at Super Target so they must be good. On the other hand… Well, I can't think of another hand. I can't come up with one good valid reason to deprive your girl of cheese puffs if she wants cheese puffs. You won't get lucky tonight withholding their fluffy orange texture.
Anyways, I thought for sure she was gonna hook his leg with her cane and send him to the floor in a crumpled heap of senior citizen. I'm sure it wouldn't be the first time.
I grabbed my receipt from the cashier and made my least hasty exit. The couple then disappeared down the food + drinks aisle so I have no finale for this yarn. Sorry.
And now as I sit in the Walgreens parking lot on the corner of State Street and wherever I am, I'm enjoying these sweet, first, few drinks of this refreshing can (16 ounce) of Coca-Cola. It's not the good stuff that the aforementioned Super Target imports from Mexico but it'll do on this Friday afternoon.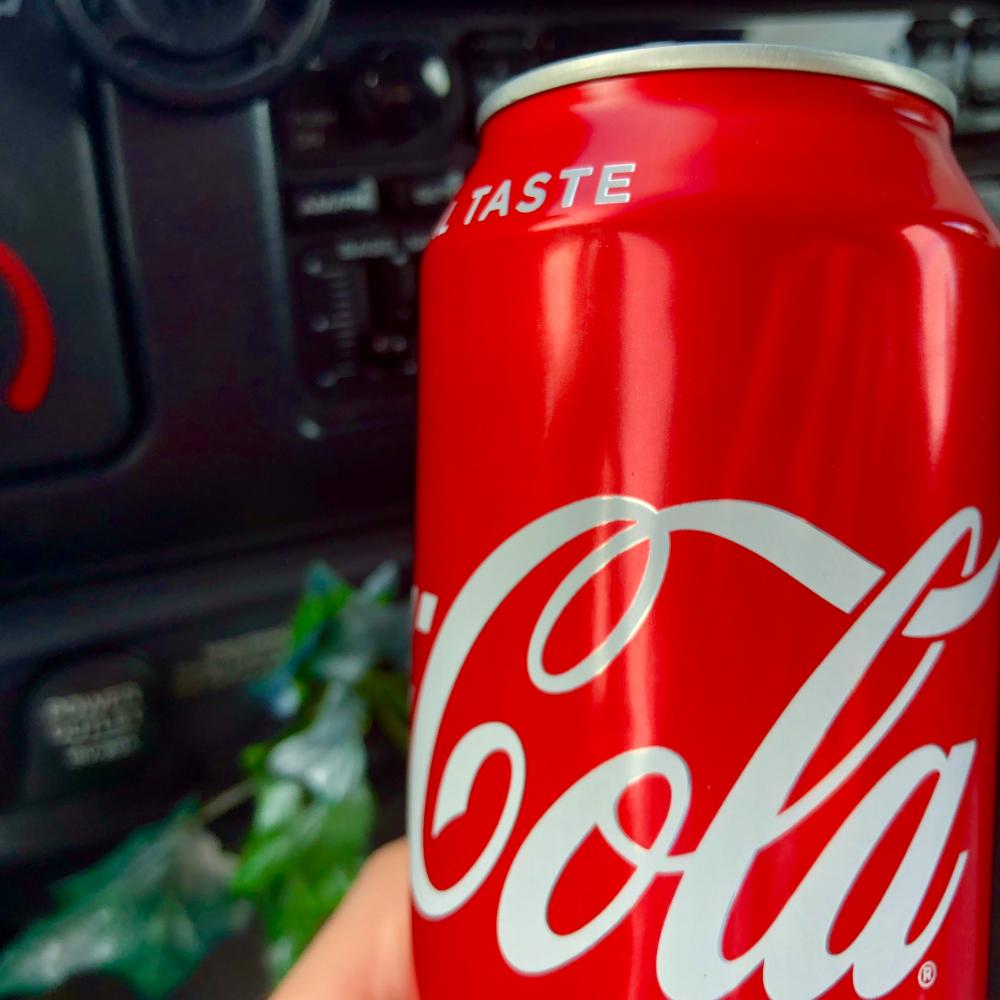 Anyways 2, happy weekend everybody. I hope this is your best one yet.