Audio (MP3): 20180322 - Memories are what make places feel like home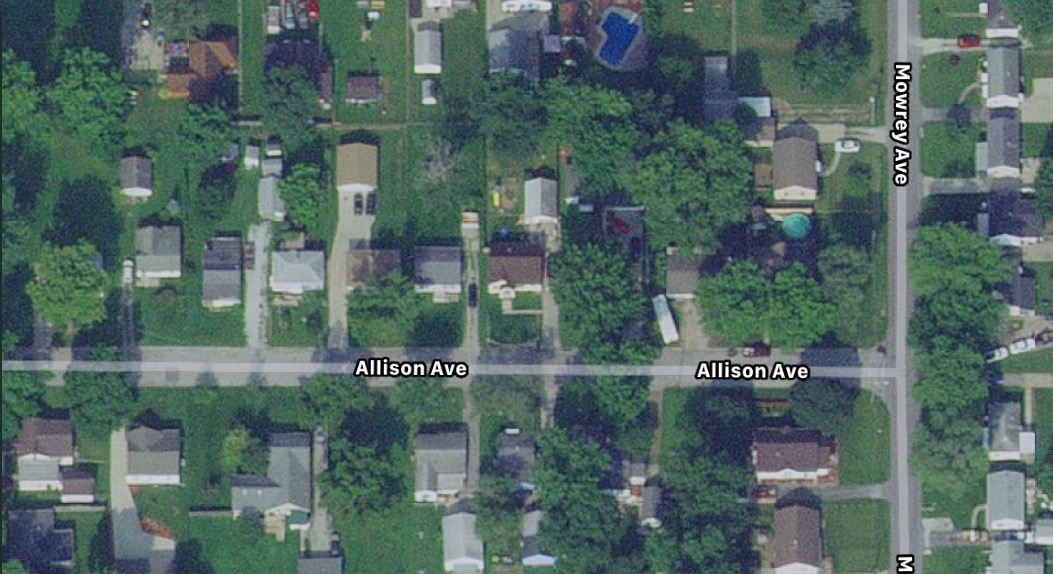 ---
When I was a kid living in a little town in Iowa, our neighborhood, our street, our house they all felt like home to me. I always felt secure, always felt like I belonged. My life was feature complete on that block.
I'm sure it was because that house on Allison Avenue in Ottumwa was the only place I'd ever lived, the only home I'd ever known. That street just a single block long was the center of my whole universe.
A group of us kids would ride our bikes over to Mowery, maybe around McKinley, always down the Johnson ramp, and across Albia Road to Dairy Queen. Sometimes Pamida instead. If that name doesn't ring a bell, think department store akin to K-mart.
And my mom made dinner every night and when I sat down to eat with her, my dad, and sister nothing was ever missing. The dinner table always felt full.
Since then I've lived in more places than I can count. Lived on both coasts and in plenty of places in between. The only time I feel that same sense of home I did as a kid is when Maggie and I are out riding our bikes.
I don't know what it is about fixed-gears and neighborhood streets but they ring a bicycle bell with my emotions. I'm taken back to Allison, taken back to something much more than simple deja-vu. It sounds corny but it feels as if my spirit transcends space and time and part of me is there on the avenue again.
And yes, I absolutely feel a sense of family when Maggie and I are eating dinner but then again something is always missing. I feel a separation, a loss. I feel incomplete. Because my mom, dad, and sister aren't there.
On Allison we always ate in the kitchen because we didn't have a dining room. Maggie and I have a dining room now but we always eat in the kitchen. Because kitchens feel more like home.
I wonder if my mom felt the same way, missing her mom and dad, longing for her brothers when she was making us dinner in Ottumwa. Remembering the times around her kitchen table with her childhood family out on the farm just south of town.
I wonder if I feel like my dad did when he was making dinner for Angie and I. When we were a little bit older and the three of us lived together on Casper.
And I also wonder if Maggie will feel the same after she grows up, when she's making dinner for her kids. Remember that one year she and I watched every episode of Lost while we ate the dinner I made for us.
"You can't go home" the book title famously says. I've driven down Allison Avenue a few times as an adult, wanting to revisit the old neighborhood and all. I was hoping to feel something each time I went, recapture a little childhood magic but I only felt a distant connection to a fading past. And what's more, I felt out of place. That neighborhood isn't mine anymore.
My memories from the 70s are so much more powerful than actually being there. Part of me wishes I could go back but I'd have to time travel I suppose.
---
[…school night interlude, including showers and homework…]
---
I had a minor revelation after getting my earlier thoughts out in the open and letting them simmer for a bit. I almost always write to process something and what I've found tonight is that memories are what make places feel like home.
Maggie learned to ride her bike behind our garage in the alley. We were out there for a couple of hours and she was so close. So close, so many times but it just wasn't happening. She was wearing down and I wanted her to keep trying. She and I both knew she almost had it. There'll be a certain electricity when you're on the verge of becoming more than what you have been. When you're on the verge of flying to greater heights.
And then she got enough momentum. She let go and trusted her body. She found her balance. And then she was off riding two wheels by herself.
Fixed-gear bike, too. Because they're bad ass.
---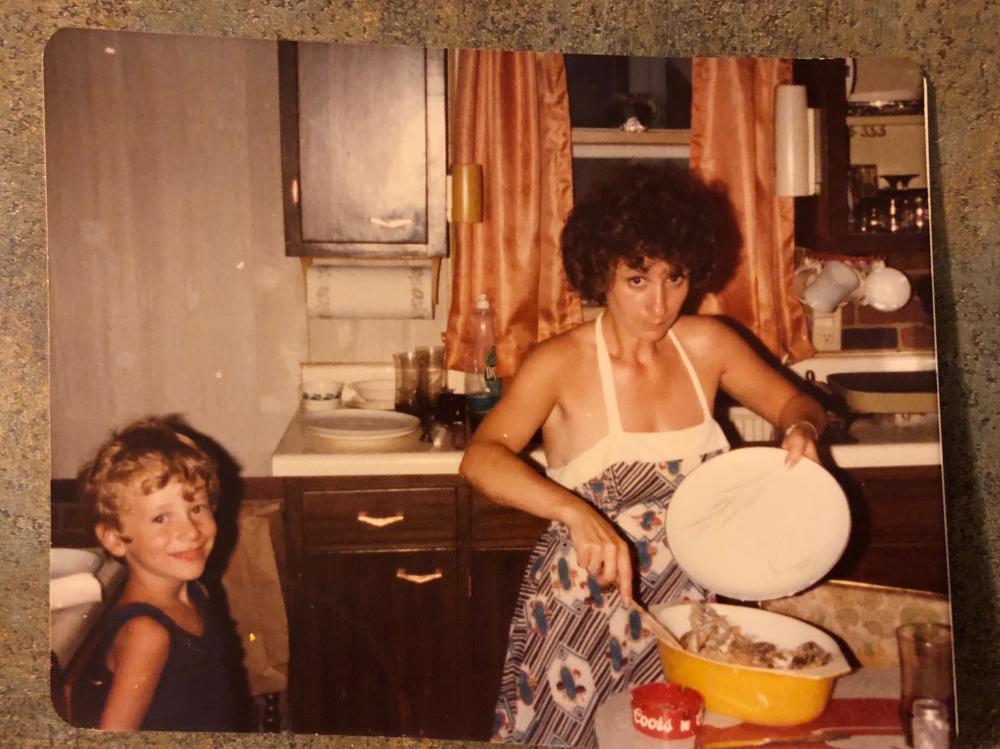 Mom and I in the Allison kitchen, July 1978. Coors all the way.
---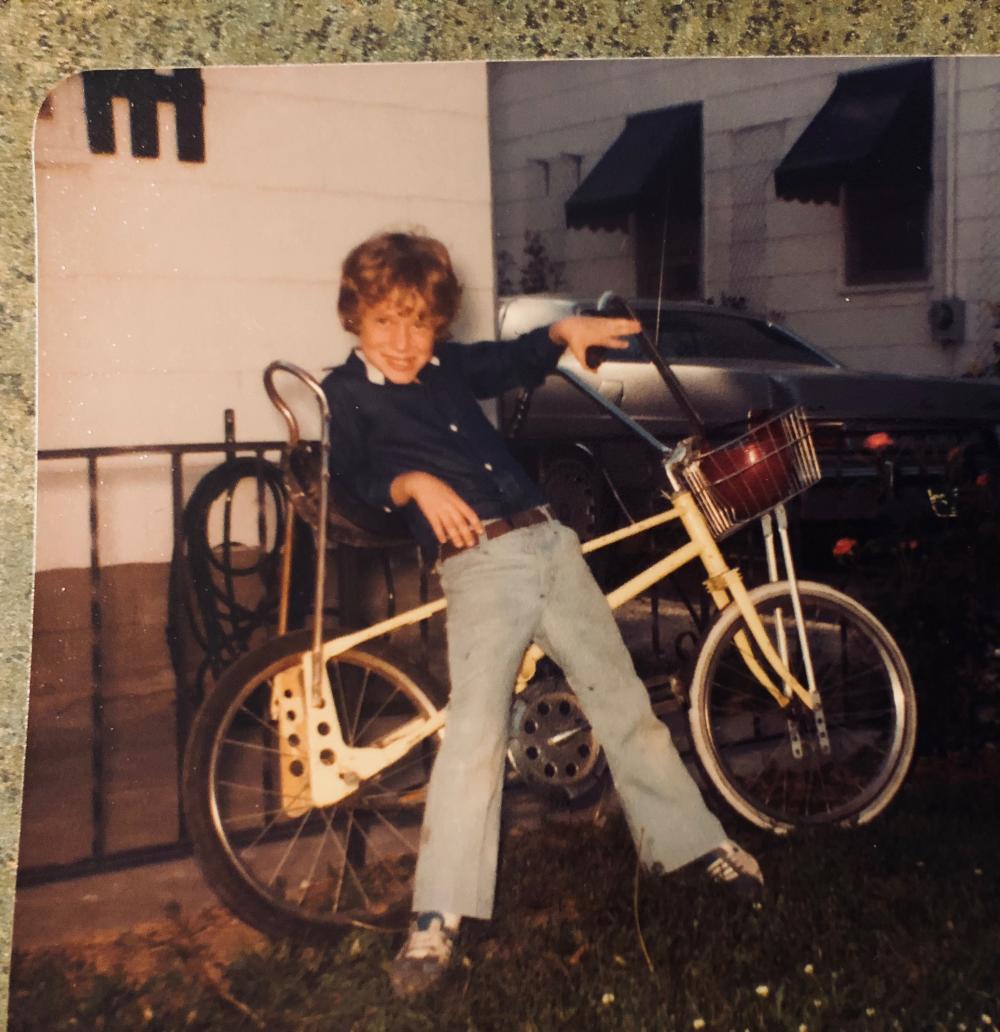 Me with my bike in front of the Allison house, June 1980. Fixed-gear and banana seat. Yeah man.
---