Dear local town folk,
I would like to offer my unfiltered thoughts on these two Geneva mailboxes. Mailboxes that live side-by-side in a whimsical Yin and Yang if you will.
I've been watching both for the past few weeks on my drive to work. Never my drive home. I'll only allow this particular neighborhood to know my comings and not my goings. However, I did circle back on my way home yesterday just to snap these postal slot specimens. In broad daylight.
Okay, yesterday was a foggy afternoon but I risked nearly everything to bring you these photos.
---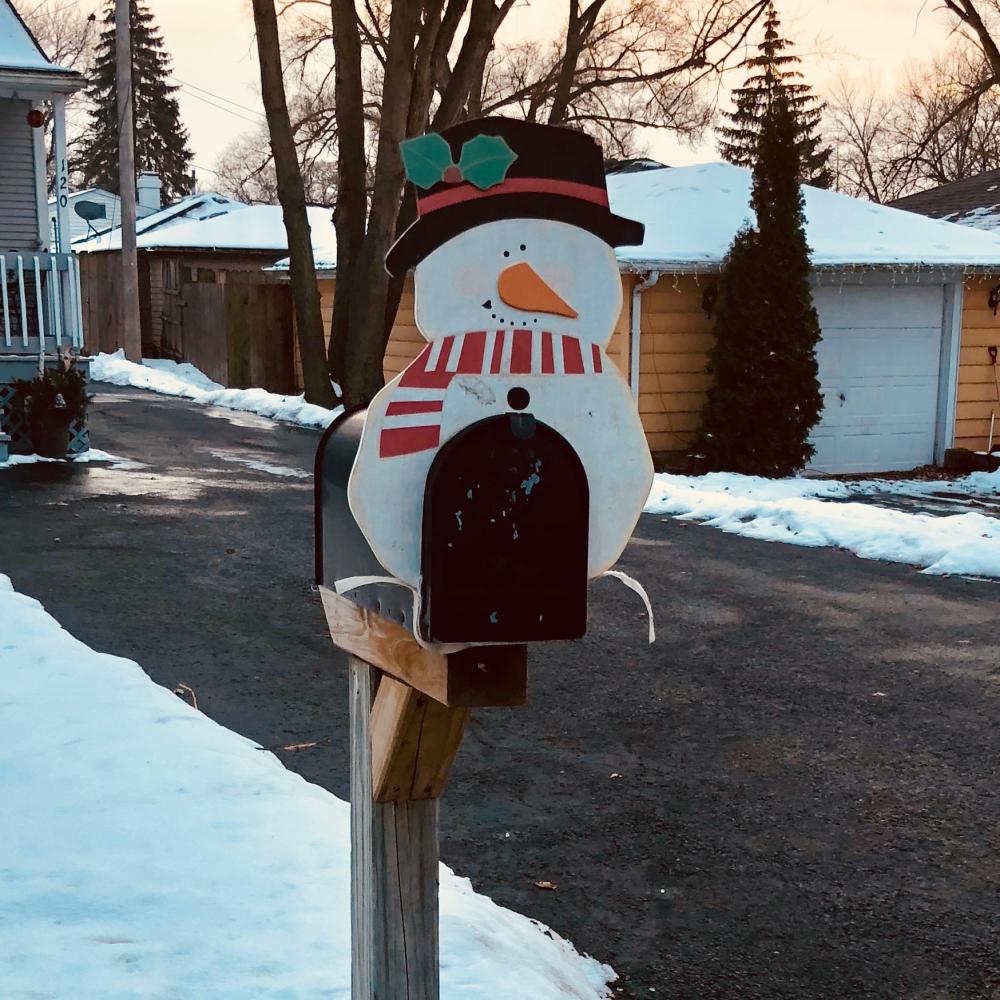 The first full-service mailbox is a timely critter sporting the expected carrot nose and candy cane scarf. There's even a holly brooch on the hat with red berry and all. If I were a mailman I would probably punch this slightly smirking snowman on the third day.
Of course this may very well have to do with my assumed mental health if I were delivering mail in polar-bear temperatures and I had to look at this two-balled Frosty. One. More. Time.
Okay fine, the snowman ornamental is fun. And since I'm not the one delivering Trader Joe's Fearless Fliers, I like to imagine this snowman living out a long fancied fantasy of riding a headless, armless, legless, mechanical bull. That also receives handfuls of letters.
---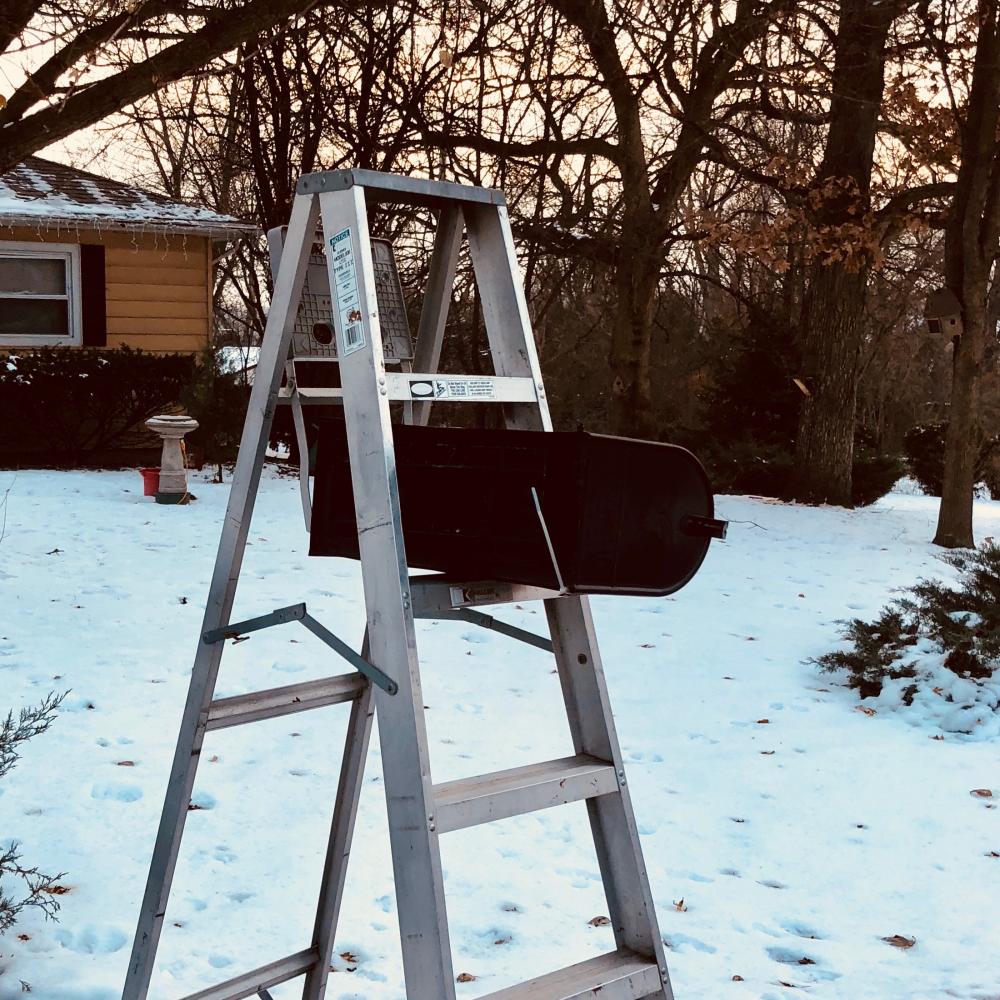 Now then, onto the second mailbox. While I do love DIY home improvement as much as the next Bob Villa I can't cosign this work. The ladder component is fine but obviously the mailbox has had too much to drink and passed out sideways.
But wait! Hold everything. Maybe this mailbox was hit with a baseball bat which would then account for its distress. I tried one of those postal home runs way back when I was living out my rebel teenager-ness. Trust me it's easier than it looks in the movies. If you try it yourself you'll look like a moron.
Please note: my bat practice was decades ago in a land far from our beloved Fox Valley. Also note: I'm not the Postmaster General either. I was once. But it was a long time ago. And I don't like to talk about it anymore. To quote Clark Griswold.
Anyways. If I were a mailman in this second scenario I would climb to the top of the ladder and frisbee the letters into the box similar to Linus when he was mailing his letter to The Great Pumpkin. Although I would leave my blanket at home. The make and model of my blanket is only my business.
So if you indeed do work for USPS, if you're perhaps the real Postmaster General, and would like to schedule the photoshoot of you in said makeshift, aluminum crows nest, please contact me through the usual channels. First-class mail of course.
---
Again to clarify for the readers who assume I'm looking down on our community when expressing my opinions — I have no judgment on either mailbox. I'm not criticizing or condemning, merely providing commentary on local items of interest. If you're either homeowner then salut.
Final thought:
Wasn't Kevin Costner in some future apocalyptic farce where he just wanted to deliver the mail? Who does that?
Continued: The mailbox returns →