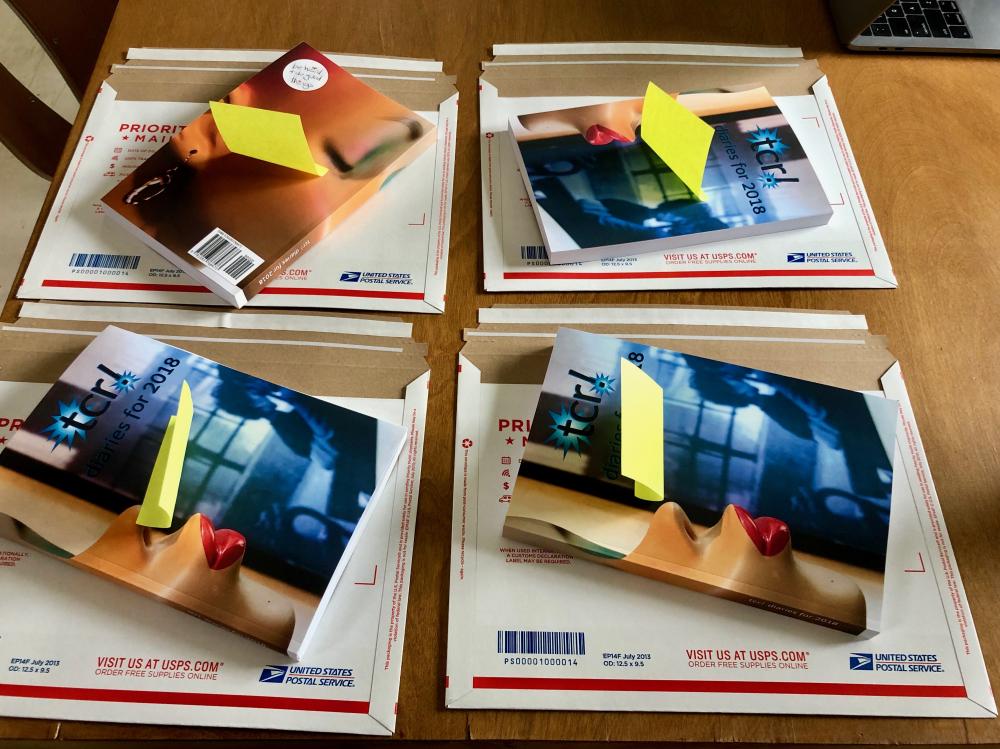 These copies are signed ones available here on tcrbang.com. If you ordered from me yesterday or today, no, one of these is not yours. I sold all my local stock and am having more printed. Yours will be in the mail soon. And you may get a free gift. 😉
Of course you can get non-signed ones in both Kindle and paperback formats on Amazon.
$19.99 on Amazon for the paperback.
Also, what do you guys think of me doing a video recording of me reading entries from the book? Would you watch it? 🤔

Get the diaries for 2018 book