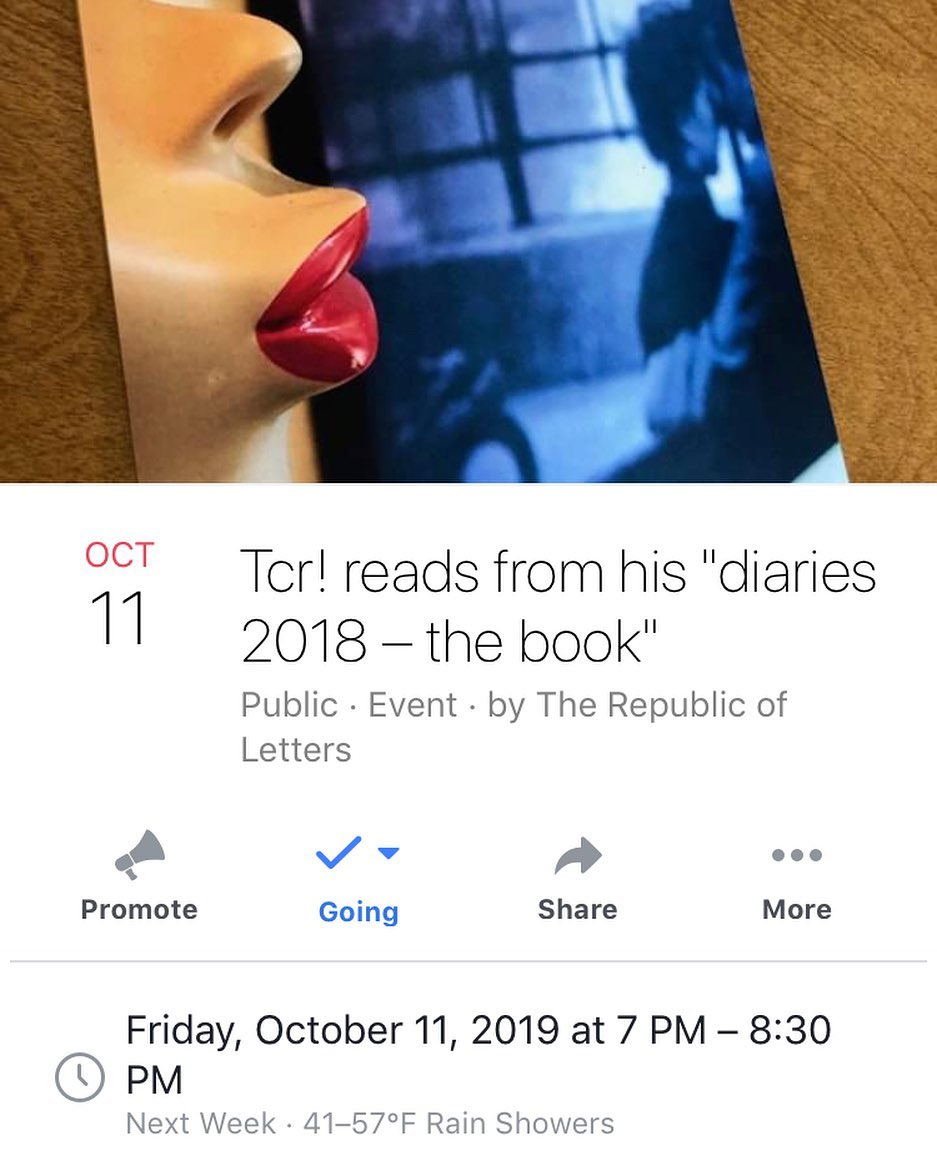 Join us for a book reading from tcr!'s latest venture: diaries for 2018 – the book!

The author will do a short reading and a signing. There will be light snacks from Blue Goose Market and hot coffee served.
What are you guys doing on 10/11, next Friday? I got something if you got nothing going on!
Well, even if you do you should cancel and come anyways.
PS- yes, this is the book I wrote last Spring and yes, I will read a little bit from it. 😉