It jumped off on a whim somewhere in the Fox Valley. Maybe in the Blue Goose parking lot. Maybe at the Geneva Public Library. Maybe on the corner by Water Street Studios. Who knows.
The last four confirmed digits are 1317 — see partial photo of rear plate below.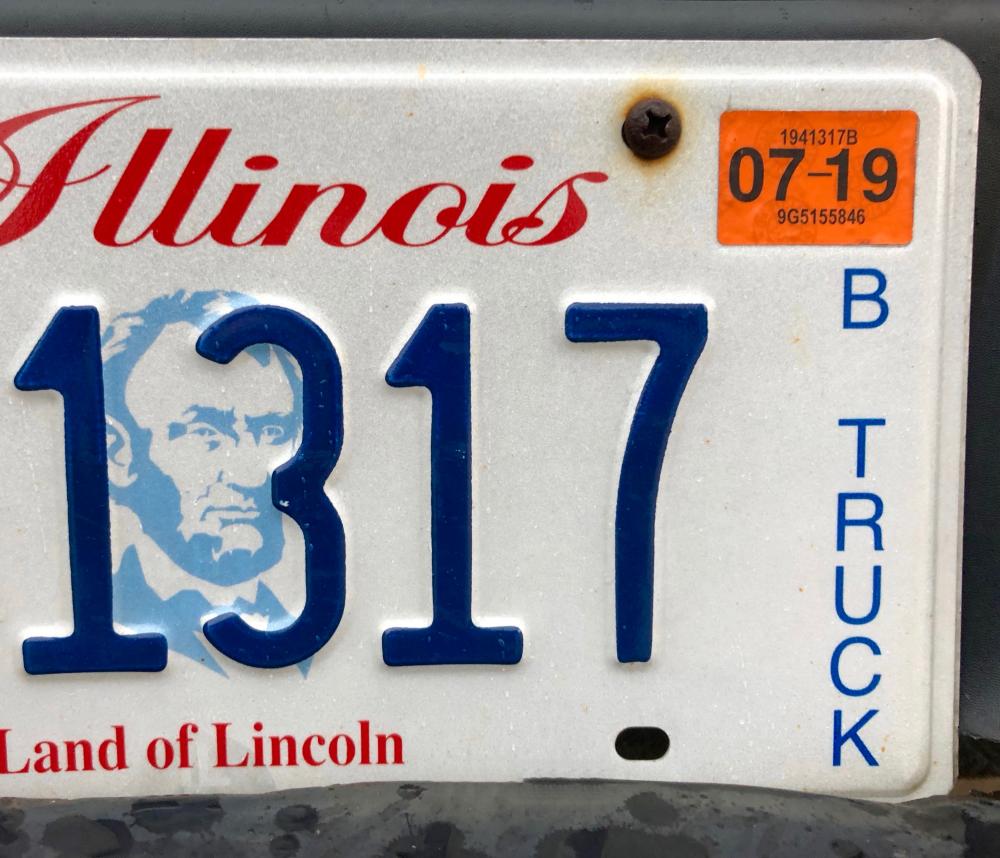 The missing front plate is metal (not magnetic) with a white background, red lettering, and blue embossed numbers. Sadly, it does not respond to voice commands no matter how firm or how gentle your tone.
The STC police issued me one verbal warning last night and the officer confirmed a ticketed warning could be next. I've alerted Jessie White to no avail. After repeated attempts to contact him earlier this morning, all my calls are now being immediately directed to voicemail.
The reward for safe and prompt return of this license plate is one signed copy of my latest book — see attached photo of myself and said book below.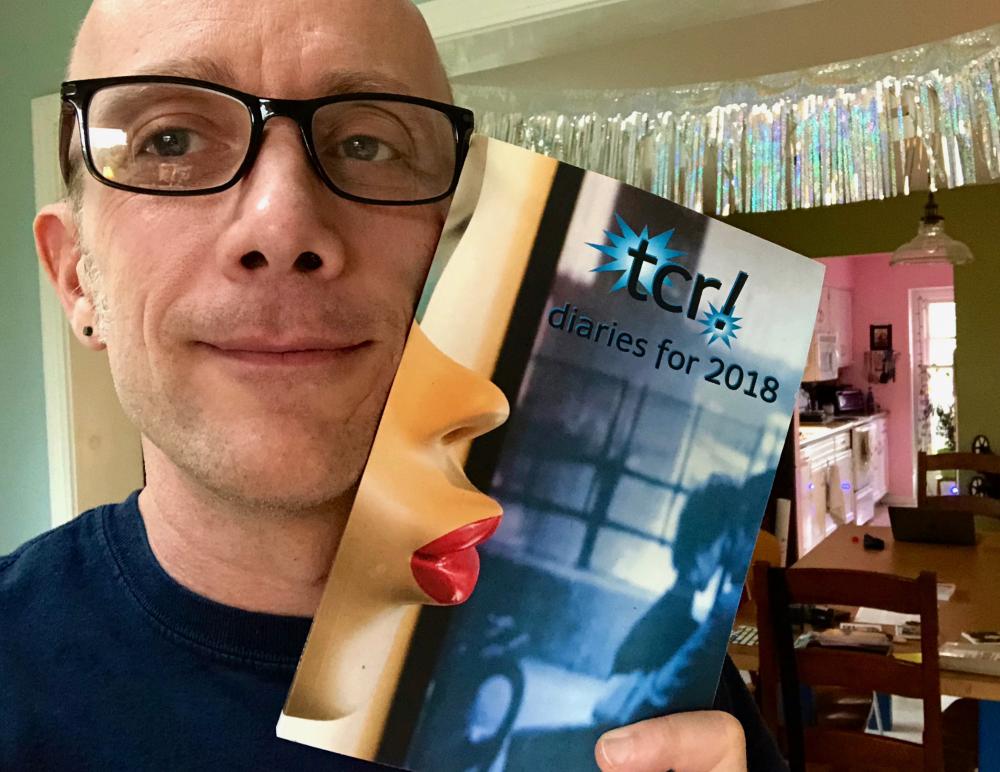 The diaries for 2018 book will be handsomely delivered to your personal front door, or your preferred rendezvous location.
I know I could simply get replacement plates but first I need an emissions check and then I need to go to the DMV. And my poor truck needs an oil change. And then to make matters completely worse, it's raining and thundering right now. Or it was at least when I started writing this.
Until this matter is resolved, my truck and I will continue to live on the edge of the legal system. Per usual. I should probably print up flyers and hang them at Blue Goose, the Fox Valley libraries, and Water Street Studios.
Please help.
And yes, the book / plate swap is a real thing.