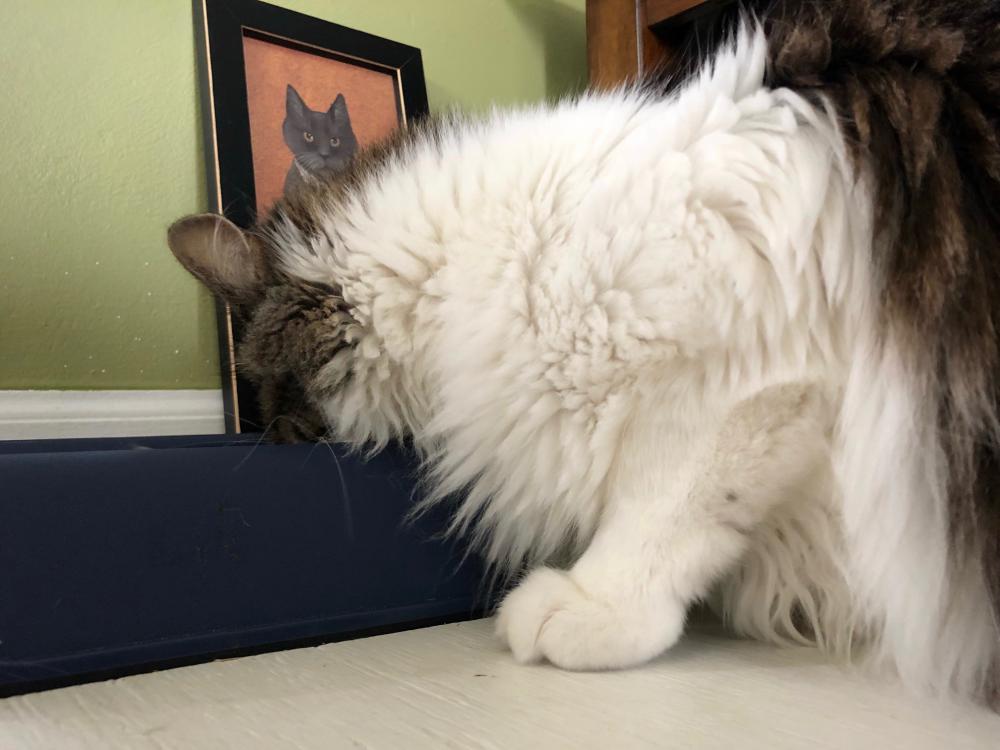 The admirable thing about cats (or any pets for that matter) is that they have no interest in anything other than now.
Also, she's eating. But that's not my point.
My point is that animals pay attention to what's in front of them. Right now.
Not what happened to them last week or what's going to happen tomorrow.