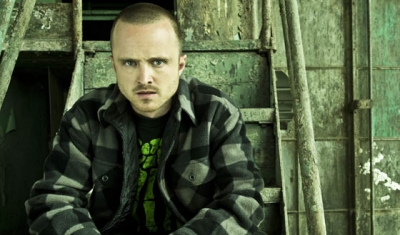 The Breaking Bad win of the evening at tonight's 64th Primetime Emmy Awards went to Aaron Paul for Outstanding Supporting Actor in a Drama Series. It was his third nomination for his portrayal of Jesse Pinkman and his second Emmy win. "Oh my God" Paul said, accepting the award. He directly addressed fellow cast member and nominee Giancarlo Esposito, calling it an honor to share the category with him and concluded his speech with thanking Vince Gilligan and the writing staff for not killing him off.
Much deserved!
Elsewhere:
Infographic: The Death Toll in Breaking Bad
Season 5 of Breaking Bad is now over, and we're all stuck waiting until next year for the last eight episodes. The wait is going to be excruciating. Fans are left to reflect on the season that was, and re-watch previous seasons. Or, they can bide their time over the next year by checking out this infographic I've created that details all of the deaths that have occurred in the series, including the cause of death and the responsible party.
The art of 'Breaking Bad'
An unusual art exhibit in Los Angeles promotes and celebrates the Emmy-nominated drama "Breaking Bad".
If you're not watching the show, you should be.