Audio (MP3): 20180426 - A Key Lime Bomb in one hand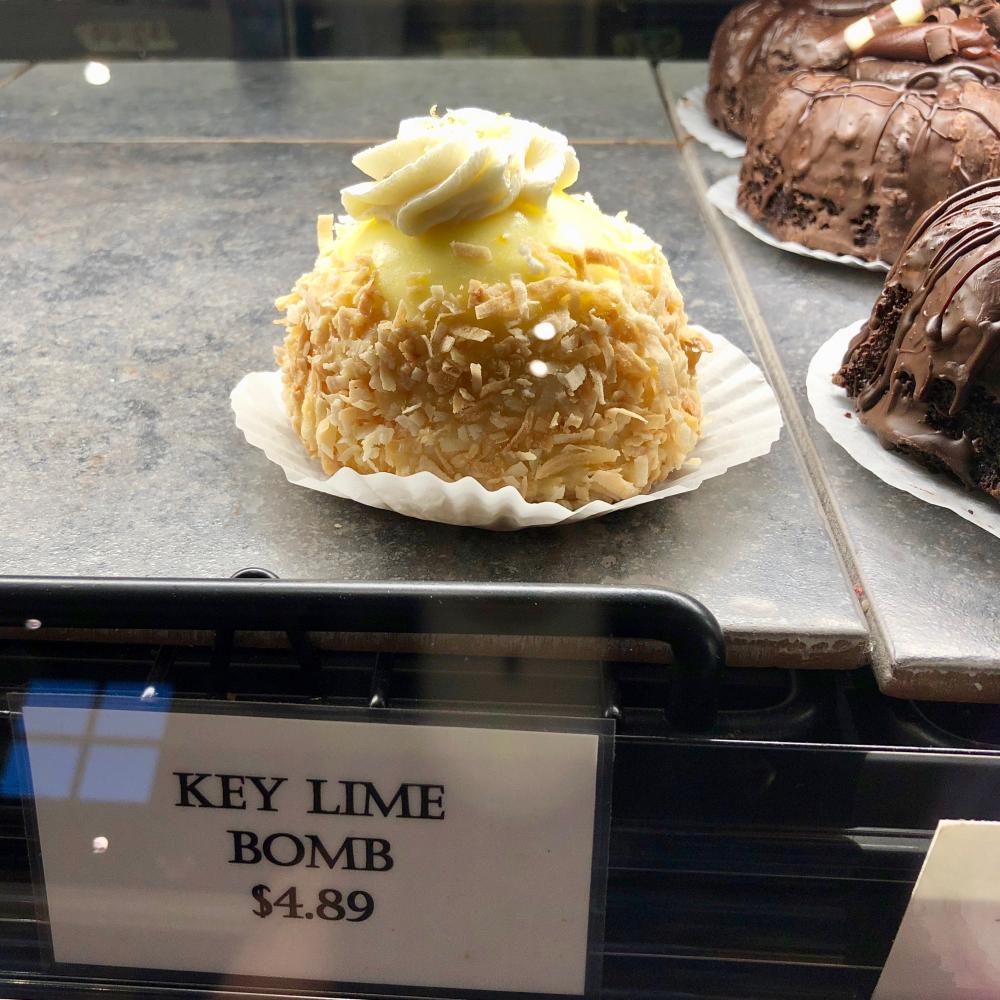 Guys, if you haven't had one of Blue Goose's Key Lime Bombs then you're missing out. Eating one of those is way better than the time Christie Brinkley kissed me on the cheek. Okay, that's a lie. That never happened. But my 16 year old self wishes it would have.
Anyways, the moral of the story is that this dessert bomb will literally change your perception of the entire cosmos. Yeah, they will. It's got a little whip cream swirl with lime zest, it's got the key lime, it's got the moist little cake for the foundation, and it's got toasted coconut. Or maybe they're nuts. It doesn't matter. The whole damn thing is delicious. A culinary masterpiece if you will.
The entire affair is exquisite really. You'll even feel like you're having an affair and cheating on that chocolate lava cake that once warmed your heart. The Key Lime Bombs are big enough to share with your special someone, too. If you're into that. If not, just eat one by yourself. I have.
One time I was driving down Riverside while holding a Key Lime Bomb in one hand and steering with the other, the whole while gorging myself. I had whip cream and key lime everywhere. I could barely see. I couldn't help myself, guys. They're that good. I couldn't wait until I got home. Plus, I'd had a hard day at work and wasn't sharing that time around.
Be quick, though. I rarely see these elusive little critters in Blue Goose's display case. If they're sold out, search your soul for some persistence and/or patience.
And be sure to vote Blue Goose as your favorite bakery while you're there. This is not a game.