Audio (MP3): 20171002 - With the wrong key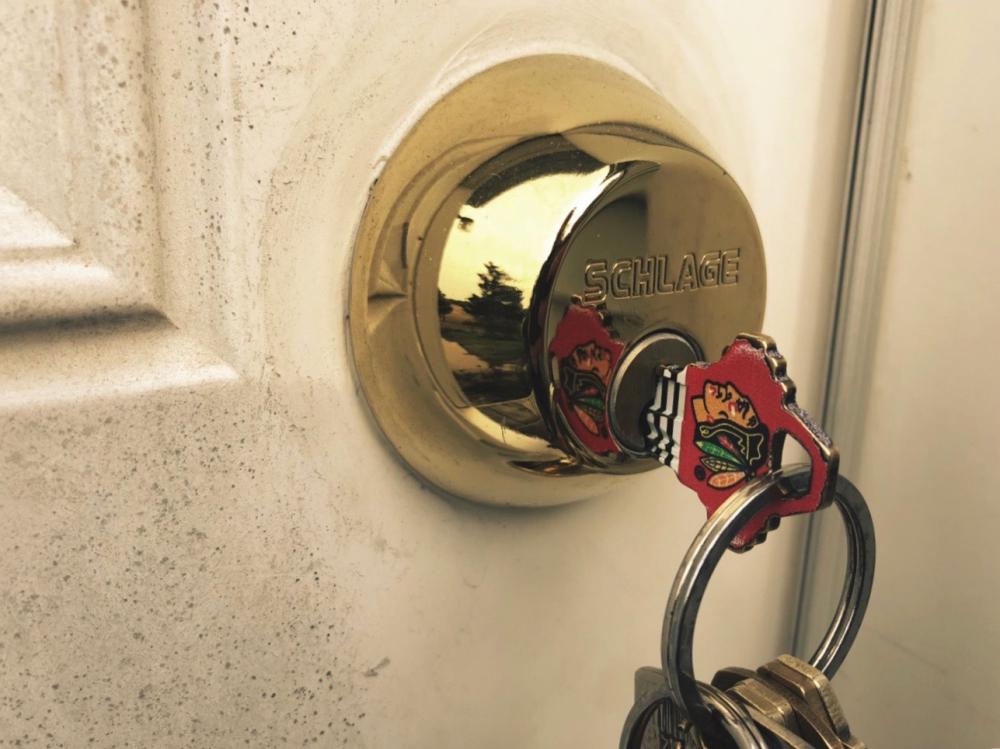 About an hour ago I put the wrong key in my back door. Like a moron. And then gave the knob a confident twist/push. And of course it wouldn't turn. Or budge. It never does. With the wrong key.
In that fatal moment I all but wanted to call a locksmith. To take over from there. Kinda like when I started digging an escape tunnel through the foundation in my basement. Sometimes you need to call the pros in when you hit a water pipe.
Really, I just wanted to go inside after I got home from work. I got enough problems without needing to channel Houdini to make it past the deadbolt.
The thought of Trader Joe's Halloween cookies on the other side are the only thing that kept me going. I've had four so far and even though the vanilla creme is orange, they've changed everything for me.
But wait, to make matters worse: while I was standing in my back door shame I remembered the two kids riding their bikes in the alley when I pulled up. I'm sure they were both staring at me. Staring those incoherent, pitying stares that kids have when they see an adult "doing it wrong." I didn't bother to look at them. I'm sure they were throwing dumbfounded scorn every which way.
The neighbors are surely all talking by now, too. I won't be able to show my face in the cul-de-sac or even leave the house for the next several hours. Probably until daybreak. I guess I'll order China Wok delivery for dinner and just assume I won't be invited to the Christmas cookie parties this year.
Other options for delivery dinner that won't break my bank? I'm not Thurston Howell the III over here and am also not sure binging on Vegetable Lo Mein is such a good idea at this point in my career.
And then there's the neighbor's little dog. He loves to bark through the fence whenever he sees me. Oh does that little dog love to bark. And laugh. He seriously cackles and busts a rib every time I fumble those keys at the backdoor.
But eager, avid, endearing readers let it be known that on Saturday I foiled that little Napoleon's plans forever more. I put plastic shutters along the fence in his favorite barking spot. They're kinda dingy, pink shutters1 I trash picked from somebody in the alley but that's irrelevant. Henceforth his barking will be a one-way ticket to nowhere.
Also, I have two Halloween cookies2 left if anyone's interested. Contact me so I can review your credentials first. Yes, I screen everybody I share my cookies with.
#thestruggleisreal #cookies #diariespodcast
---
The dingy, pink shutters ↑


Trader Joe's Halloween cookies ↑