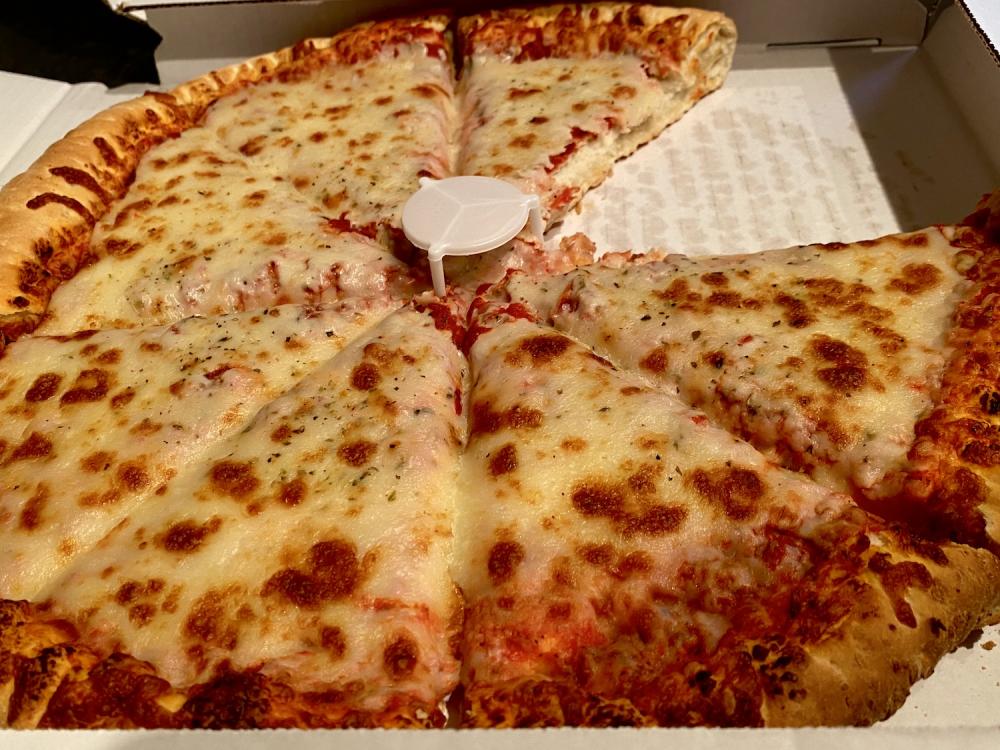 Guys, I ordered one too many pizzas last night for my daughter's Friendsmas party. I was thinking of selling it on Facebook Marketplace but had second thoughts after I remembered how nobody wanted the pair of jeweled bone earrings I put up for sale a couple of days before Christmas.
Anyways, this FREE delicious Italian pizza is perfectly fine. Nobody licked it or anything. And yes, it's the one in the actual photo! Just look at all that cold cheesy goodness.
It's missing a piece because earlier this morning I left one on the neighbor's front step since she left some Christmas fudge on ours last night. I made her a crayon holiday card but I got red sauce on it so it ended up in the trash. Right where it belonged. With all my other hopes and dreams.
So now the double dough pizza is nuzzled in its box in my fridge if you'd like to stop by and get it. It'd be great for any of you hungover types who need something chewy and filling on this not so sunny Saturday afternoon.
It's duct taped to the top of my mailbox or something for easy pickup, too! 🎄💝 🍕