Audio (MP3): 20180605 - One particular night in Wyoming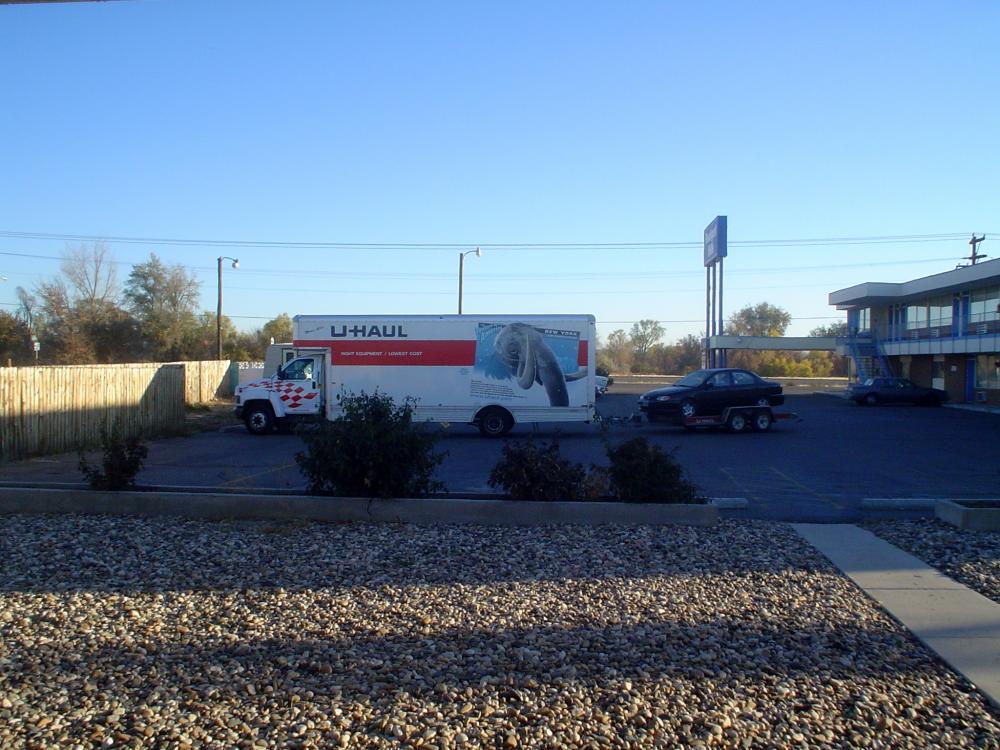 And then there was that one time in 2006 when my brother and I drove halfway across the country in a U-Haul the size of Montana, pulling the Kia on a trailer. We were on an epic journey, moving from the state of Oregon to the state of Illinois.
One particular night in Wyoming we were ready to call it good for the day, might've been around 11:30 pm. My brother insisted we get off on the next exit and look for a hotel. He was ready to get his drink on and that didn't sound half bad to me either.
We found a "hotel two blocks away" sign and headed in that direction. When we got there I slowed way down to scope out the lodging grounds. The motel was less than desirable. The sign was only a quarter lit, the parking lot crumbling, there were air conditions hanging out of the windows. And one of the room doors was open.
My brother said to me, "Hell son, yer bed probably already warm for ya."
"Fuuuck no" I said as I eased the gas pedal down and we rolled past whatever Deliverance Inn we'd came across. Last thing I want is for somebody to be watching TV when I get into my hotel room.
PS- I don't remember where we were when I took the photo shown. I think Nebraska. Maybe not. I think I was all done taking pictures by then.