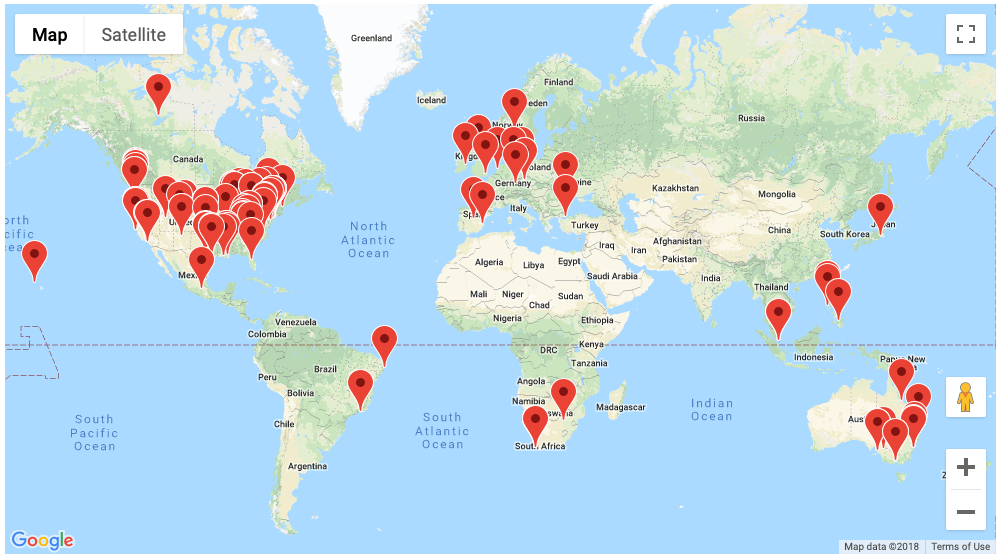 A few months back I started keeping track of where my podcast listeners are geographically located.
Hold up privacy nuts: this is only for my nefarious and amusement purposes. I'm not selling anybody's locale data.
So anyways, doing what you do when you're me, I mapped them out last night and am now sharing said map with you. I do enjoy seeing how wide spread my listeners are. I was also interested to learn that there are a few Facebook employees listening in various states across the U.S.
Now then… if this is the first you've heard of my podcast don't worry, you're not too late. Open up your nearest podcast app and plug "tcr diaries podcast" into the search bar. If your app doesn't have a search bar then it sucks. Get a different one.
If you have Amazon's Alexa at home it's even easier! Say to her, "Alexa play the tcr diaries podcast" and boom, you're done.