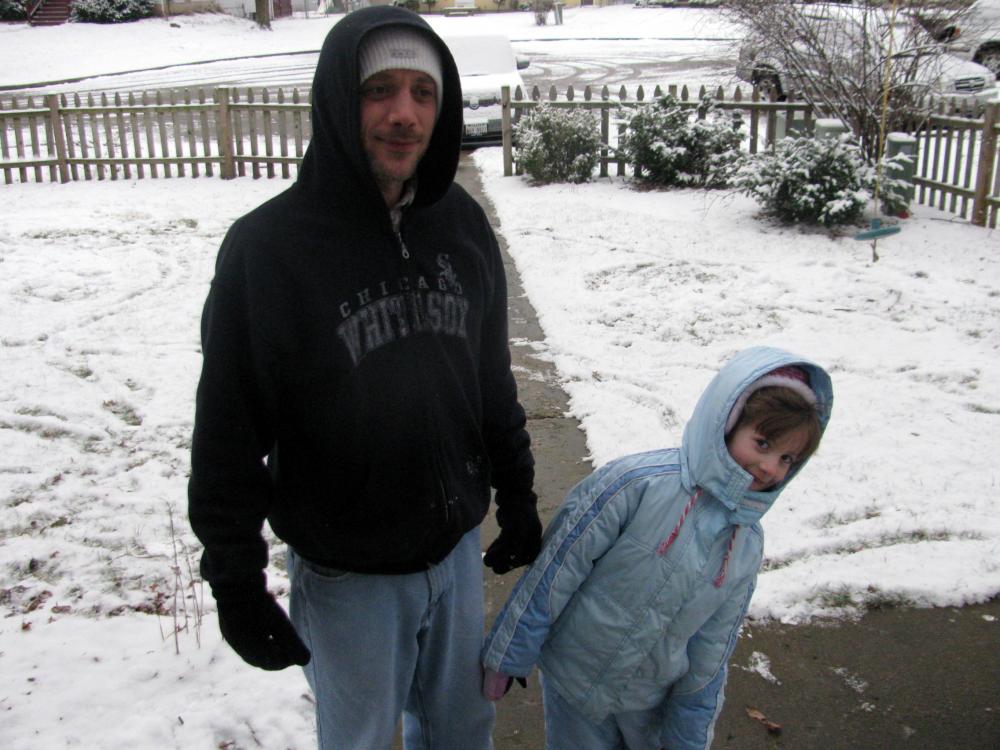 Today I've drawn sober breaths for 7 straight years in a row. 🎉
The picture is from December 2011, the last one from the drinking era. I never wanted to look at the camera. Pictures have a way of capturing our soul, documenting for future generations. For good or for bad.
Today, I'm sure I don't smell the same.
I am, however, wearing the same White Sox hoodie this very moment.
And Maggie's as cute as a weeble-wobble. 😊