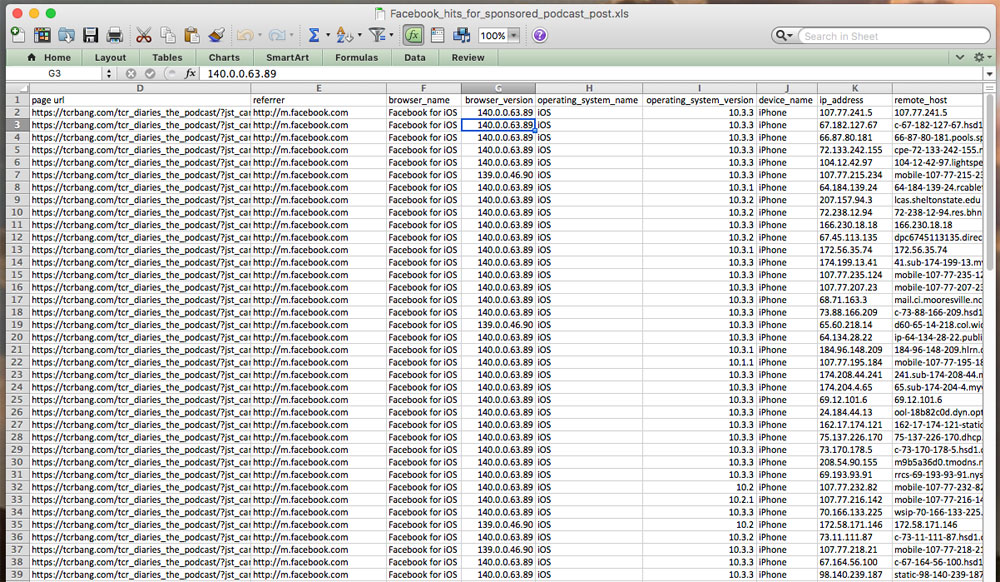 Earlier today I did a Facebook sponsored post for my diaries podcast. Now my site is being hammered with bogus hits.
Why do I think they're bogus? Because between 12:07 pm and 12:51 pm I had 130+ hits from Facebook, all with nearly identical Facebook app versions (140.0.0.63.89) and iOS versions (10.3.3).
Not a single Android hit. Not a single browser hit with Firefox, Chrome, or Internet Explorer.
And NONE of them had JavaScript or cookies enabled. That NEVER happens.
Download the spreadsheet if ya wanna see some suspicious activity.
Facebook is regularly caught inflating metrics so this doesn't surprise me but it does piss me off.
And the hits are still pouring in. 😂 🙄