Audio (MP3): 20180731 - Banning plastic straws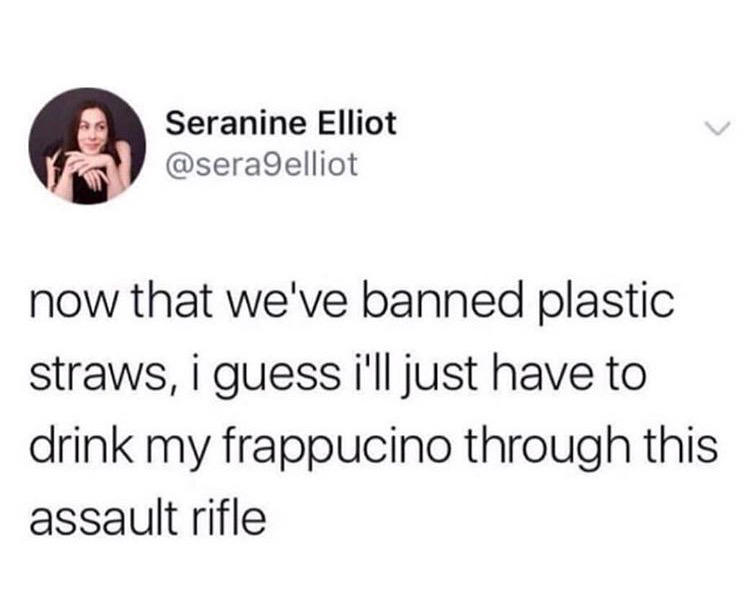 I still can't wrap my mind around banning plastic straws. My beef with the ban isn't so much the ban on plastic straws themselves because that's definitely a step in the right direction. But let's also get rid of plastic sacks nationwide, too, while we're at it. And Q-tips. Because remember that little seahorse?
My eye roll was more, as Mike pointed out on Facebook, how lopsided our laws can be.
It is always been my view that while some of us identify as left and some of us identifies right. Almost all of us truly exist somewhere in the center. We end up electing fringe candidates out of fear of each other. As a result straws get banned in California and in other parts of the country you can't even buy a glass of wine with your dinner.
From what I've read commercial fishing pollutes the oceans with more plastic than anything else. So where are the regulations, enforcements, and punishments for that group?
Further, where are the strict emission laws for the airlines and the shipping industries?
How many pollutants are they dumping into the atmosphere each day?
If we're gonna clean up the oceans, we really need to go full balls. Is banning plastic straws really gonna make that big a difference? Seems to me it's like using that same straw to suck up an entire ocean.
And to touch on the meme's assault rifle: exactly what is an "assault rifle" and what isn't often depends on who a person is talking to.
Granted, fully automatic rifles are how the government defines "assault rifle" but I bet anybody that looks at an AR-15 is gonna say it looks like an assault rifle, whether the particular model is banned or not.