You may have seen this meme making the rounds. My testicles didn't get huge after getting the vaccine. I wish my eyes would've gotten huge, though. Then I could see in the dark like a cat. Or a ninja.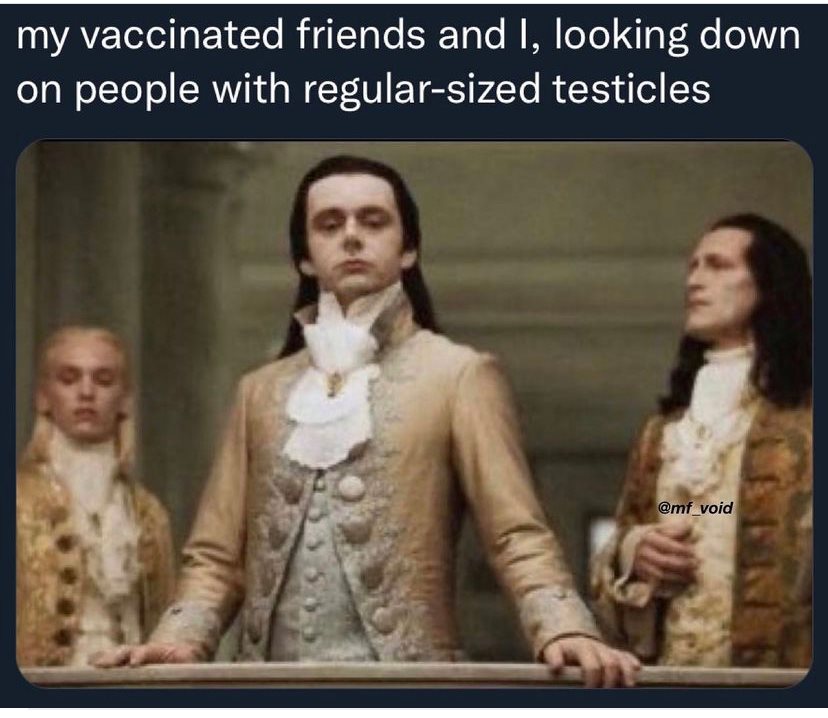 I heard a story once about a dwarf ninja that would hide in outhouses and literally impale his victims right up the old poop chute. His victims probably thought, "that was a fiery burrito, Louis."
This post has taken a weird turn. But I guess it was weird from the start. I did have a ninja book when I was about 12. I also had a black wiffle ball bat when I was 15 that I pounded six inch nails into. My dad threw it away when I wasn't there. I searched for that thing high and low. Several times.